11 min read
Increase Your Online Presence to Capture Sales Leads During COVID-19
By: Kristen on April 27, 2020 at 10:01 AM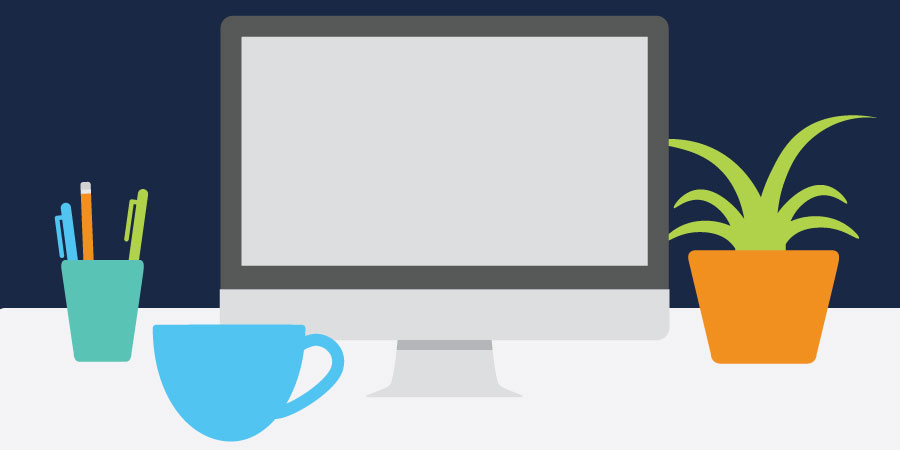 Coronavirus public safety measures have caused many businesses across industries to change the way they sell.
The safety measures put in place to stop the spread of coronavirus has caused many businesses across industries to change in drastic ways. Many had to find creative ways to shift from in-person to online selling and lead nurturing. Some have temporarily closed their doors, while others continue to operate as an essential business or service.
For some B2B businesses and manufacturers, it's been scary and overwhelming. Some have decided to pivot, shifting their product lines to accommodate shortages and needs that have developed due to healthcare and public safety demands. Others had to figure out ways to promote their products online in ways they never had before.
Whether it's changing directions to meet demands or making operational changes to meet OSHA's COVID-19 safety standards so that production can continue, many businesses are facing unprecedented challenges.
For those B2B businesses and manufacturers who are open for business and looking for new, practical, and sustainable selling methods, here are some ways to promote your company online that will help your information out to the online world. While right now, it may feel like surviving is good enough, if you improve your online presence and work out your selling strategy online, you have a chance to not only survive but to thrive.
Finding the bandwidth to focus on two or three of these online marketing action items could make a big difference in your end-of-the-month numbers.
Spruce up your website.
With shelter-in-place mandates and quarantine measures in place, from Zoom video calls to product research, most people are doing all of their work online. In-person meetings aren't the go-to for introductions, on-site measurements, contract signing, or closing sales. So, what is one way you can make a stellar online impression? Your website!
Websites are used to establish brand identity, generate leads, close sales, build authority in your niche, and get your business found in online search results (think Google, Bing, Yahoo, etc.). While creating a website that can effectively do all of these things takes a strategic game plan and time, here are some things you can do right now to make your website better.
Make sure your website is easy to navigate. If a potential customer is visiting your site, can they easily find what they need, and are there clear next steps? This can be done through intuitive navigation, helpful content, and clear CTAs (calls to action) like buy now, contact us, download brochure, sign up for our newsletter, learn more, etc.


Make sure your site works well on smartphones and tablets. Many people search online throughout the day on their phones and smart devices, so your website needs to be optimized for such platforms if it's going to be a great user experience. What's more, Google favors it. Google only lists sites that are built using responsive web design in the top SERPs.


Add helpful images to your website. Pictures and illustrations show what the content describes. Used hand-in-hand, images and content have maximum impact and provide greater value to website visitors. Since photo shoots aren't ideal right now, consider Pixabay, Unsplash, or PikWizard for free high-resolution photos. For more flexibility and options — but with a price — try Adobe Stock or iStock (by Getty Images).
If your business can handle these updates in-house, these helpful articles will get you where you want to go.

Or, if you have an outsourced web developer, be sure to communicate these needs to them.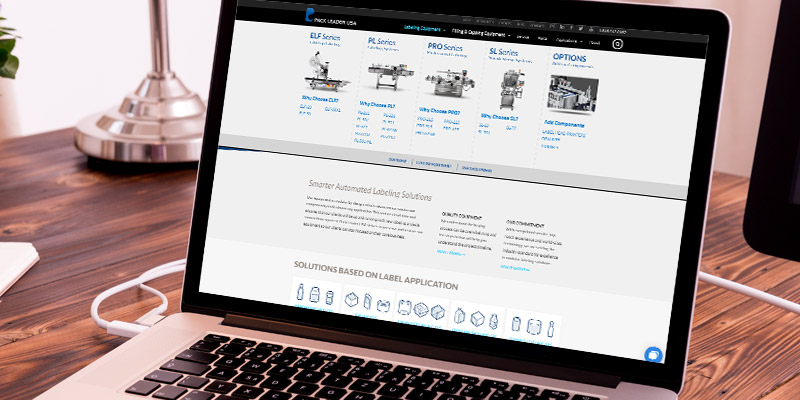 Update your Google My Business listing.
Update your Google My Business listing to be sure all information is complete and accurate. You can also reorganize the images to ensure that only your best side is showing. Do the same with your Bing and Yahoo listings.
While you're in the Google mindset, it's also worth creating a plan to get Google reviews, as they will help boost your local ranking. Getting started can be as simple as crafting an email to your best customers and asking them for a review. Be sure to include the Google review link in your email, so your customers know where to go. Most satisfied customers are more than happy to oblige.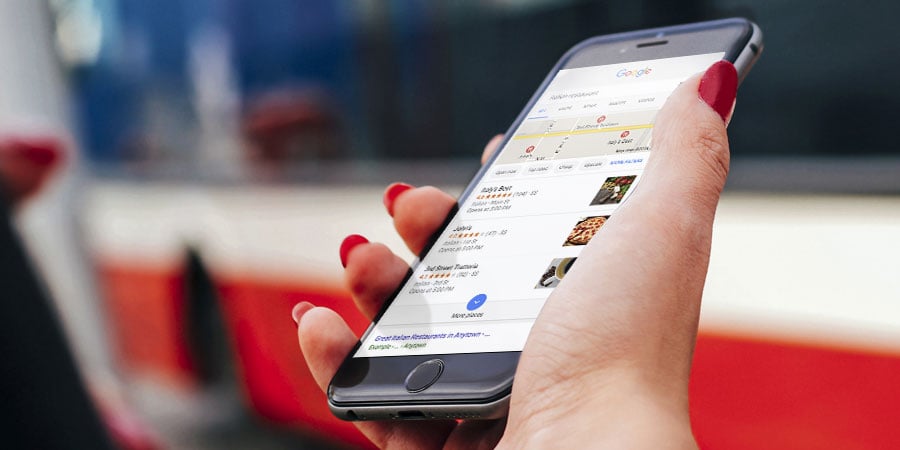 Google My Business and Google reviews cost nothing but can make a HUGE impact on your online presence and will help you build trust among potential customers.
Send marketing emails.
If you have a sufficient contact database and they've permitted you to email them — do it!
Did you know that email marketing has an ROI of 4400%? Yep. And people who buy products marketed through email spend 138% more than those who do not receive marketing emails.

If you're new to email marketing, here are a few simple pointers.
Create a strategy before you start writing. You can upsell to customers or send out weekly marketing emails to prospects. Also, keep in mind, every email you send keeps you top of mind — and that's exactly that you need to be right now.


Avoid being overly promotional. If you hard sell your business in every email that you send, you'll lose your recipients' trust, and it may cause them to feel differently about your brand — and NOT in a good way. Think creatively and offer helpful and relevant information as it pertains to your company and email recipients.


Always offer something useful to recipients. It builds trust and provides delight. People who know you're trying to help are far more likely to listen to what you have to say at that moment and down the road.

Tip: At this point in time, email send rates are up, but responses are down. This shouldn't discourage you from sending out emails, though. Find out how COVID-19 is impacting sales and marketing metrics so that you can adjust your expectations and goals.


Send out emails regularly. Sending emails on a weekly basis is fine, but never bombard. Otherwise, people will hit unsubscribe quicker than you can say 'email marketing.'
If you don't already have an email platform or you need some planning pointers, read Email Marketing Tips for Business Growth & Customer Delight.
Create short videos.
Video has become an online marketing essential. People LOVE watching videos, and now that most platforms support it and high video quality isn't required, there's no reason not to use it.
While a video should be planned in advance of recording, it doesn't require professional sound equipment, lighting, or props — just a smartphone. You can use video to showcase products or equipment, give tutorials, give tours, interview employees, etc. As long as you nail your point and your audio and visuals are clear, you're good to go.
You can use your videos on your social platforms and on YouTube to keep it simple. It's free and easy to set up a YouTube channel and posting videos to Facebook and LinkedIn.
Tip: You don't have to create Hollywood-esque movies — just a simple video will do. If you've got something useful to say, then say it on video. It also makes for highly shareable, marketable content.
Here are two helpful tips articles that will steer you in the right direction.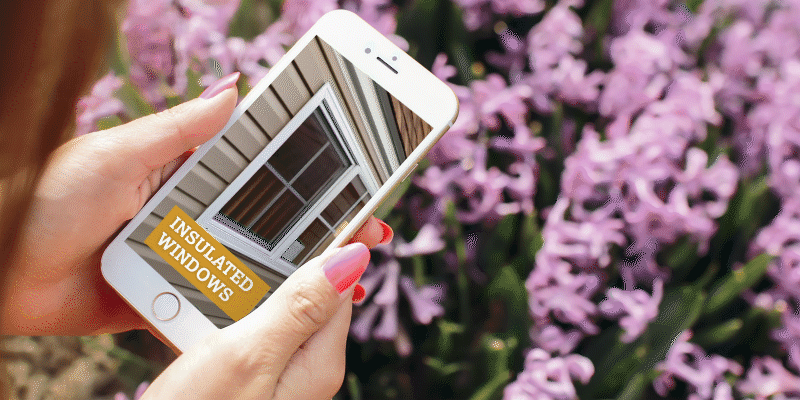 Post on social media.
Social media isn't just a tool to gain exposure — it's a marketing necessary for every business. You don't need to master every platform; instead, focus on one or two that the majority of your target demographic uses. For instance, your demographic might be on Facebook for personal use and LinkedIn for professional networking. So, start there.
Try posting two or three times a week on each platform. While you will get better metrics and more engagement if you post more frequently, this is a reasonable cadence to start with, but plan to increase postings as you become more comfortable with the platforms.
Here are some articles to help you out.
Blog weekly.
Blogging is a great way to add fresh content to your site regularly. A dormant, abandoned blog is worth nothing and helps no one. Adding useful content to your website keeps prospects and customers coming back and keeps you on Google's radar.
Having a blog that you contribute to weekly will help you build your brand, establish a relationship with your prospects, boost your search engine ranking through SEO, and establish your authority in your niche.
Here are some best practices to keep in mind.
Show your personality. Showcase your brand's personality, but always be appropriate, authentic, and helpful.
Write for readers. While using keywords is a blogging best practice, it's more important that the content in your post is valuable to your target audience than it is to meet search engine needs.
Balance your content. Offer valuable free information, but don't be afraid to sell either. Offer a balanced article.
Post regularly. Post consistently (e.g., every week, every other week, etc.), otherwise you will get fewer and fewer visitors, and you'll show up in fewer and fewer online searches.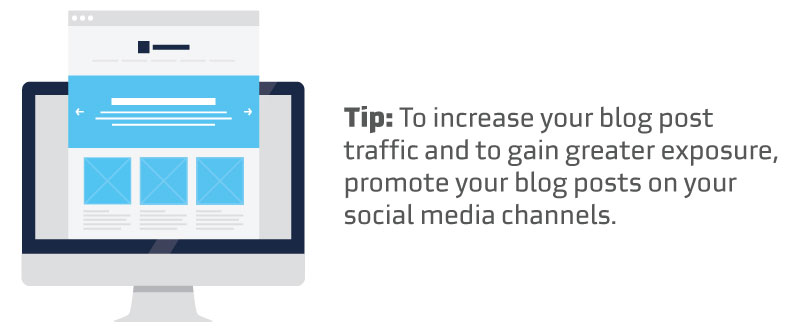 For more insights, read 6 Blog Writing Tips That Will Increase Your Web Traffic and Conversions, How to Write a Blog Post: A Step-by-Step Guide, and The Anatomy of a Perfect Blog Post.
Join a relevant online community and contribute.
Every industry has online communities and forums. Finding them is as easy as a Google, Facebook, or LinkedIn search. Find one or two that are specific to your niche, join, then actively contribute. Don't sign up then post only occasionally — that isn't beneficial for your business or participants. Leave comments, ask questions, and promote your business when the context is appropriate.
While this can be a time hog initially, choosing one or two communities in which you plan to engage is a free way to gain exposure, gain trust, and build relationships.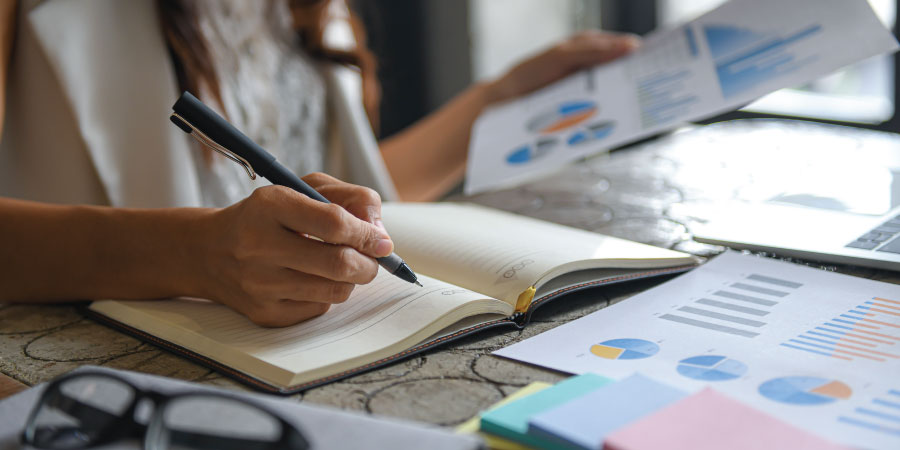 Make sure you're listed on U.S. & local directories.
Getting your local business's name, address, and phone number (NAP) listed on directories and online business listing sites helps to improve your visibility, and the backlinks from these sites have SEO benefits. Score!
Here are a few U.S. and local business directories that you can add your business to for free.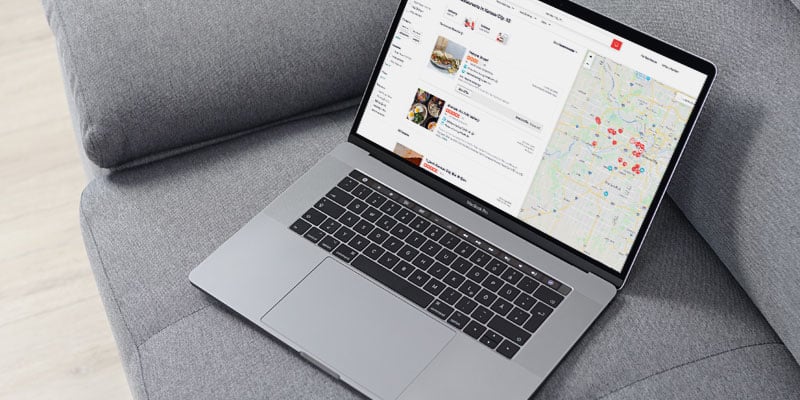 Want an exhaustive list? Visit The Ultimate List: 57 Online Local Business Directories.
If you want to save time, you can hire companies like Yext to help you manage the most popular directories and listings, including the ones mentioned above and many more.
Conclusion
While you may be keeping your ear to the ground for federal assistance programs like the CARES Act, which offers SBA loans, payroll protection programs, employee retention credits, deferral of payment for employer payroll taxes, and more, that's not enough for many businesses.
That's why creating an online presence to capture and nurture sales leads is vital.
While every recommendation listed in this post will make an impact, choose just two or three to start. As with anything, taking one step at a time will prove more successful than trying to do everything at once.
If you're looking to expand your online and digital marketing efforts beyond a few action items, then you may want to consider creating a marketing plan and strategy that will help your business weather the pandemic and what's yet to come. You may want to hire someone in-house to handle your online growth, or you might prefer to outsource the work.
If you choose to outsource, it could be cheaper and just as effective as in-house planning and execution. It's worth taking the time to research and interview marketing agencies to find if that option is the right one for your company.
If you're interested in a strategic marketing partnership that can provide long-term value and keep you on target to hit marketing goals, we encourage you to consider learning more about our marketing agency, and how we can help your business get found online so that you can continue to capture and nurture leads.