Content is key to connecting your business with prospects and increasing your website traffic.
This is the second post in a three-part series that's focused on website redesign must-haves that will help you increase your website traffic, convert more leads, and drive up sales.
You've undoubtedly heard the phrase "content is king," but what does it mean? Content is the text, imagery, and video that users discover when they visit your website. And, ultimately, it's what connects your business and brand with prospects. It has the power to build trust, convert browsers into buyers, and create advocates for your brand.
Content is essential because it informs visitors about your business, how your product or service can help them, what steps they can take next (downloading a helpful PDF or brochure, subscribing to your newsletter or blog, etc.), how to contact your team, and ways to make a purchase.
Ideally, you want your visitors to find the answers to their questions, solutions to their problems, and a way to connect with you — all through your website.
Website content and page layout are vitally important — here are some tips.
To make sure the right message is delivered in just the right way at just the right time to just the right people, do these things on your homepage and other website pages.
Create clear headlines and subheadlines.


Combat common questions like "Why should I buy from you?" by including powerful value propositions and steer clear of generic cliches and tired corporate terms.


Include clear calls-to-action and next steps. Include links in your body copy, next step links at the end of the copy, and calls-to-action wherever appropriate.


Test your copy. For the most accurate indication of a winning headline, use A/B testing to determine which variation drives the most conversions.
Offer more than just product content. Provide eBooks, white papers, videos, and other forms of content that is educational or inspirational. This will nurture prospects through your marketing and sales funnel until they are ready to buy. Plus, they will feel as if they are receiving valuable information along the way and not a cold sales pitch.


Write for humans, not search engines. Speak directly to your audience when writing content. Use words like "you" and "we." And it's ok to be transparent and to let your humanity to show.


Help your visitors solve their problems. Avoid "we are the best" speak. Maybe your product or service isn't the best fit for them, but you can help them determine that by clearly and honestly writing about your business and offerings.
Bear in mind: content is more than just the written word. Media and utilities are excellent forms of content that can turn a text-heavy site into something that pleases the preferences of multiple audiences. Try using different forms of content — it will help create a content-rich experience. Examples include infographics, video, checklists, and podcasts plus utility tools like calculators, decision guides, and more.
Professional vernacular can validate your expertise, but it can also turn off your audience.
Be smart in the way you use industry jargon and corporate gobbledygook. What is gobbledygook you ask? Great question.
While industry jargon and acronyms can be excellent for business-to-business (B2B), search engine optimization (SEO), and pay-per-click ads (PPC), you should never assume that all of your visitors know what they mean. If you use jargon or acronyms before to explain them or at least link them to an explanation.
These are jargon terms and phrases that have been overused and abused rendering them meaningless (you'll find them mostly in the high-tech and B2B industries). These words are meant to add more emphasis to a particular subject, but instead, they make your eyes roll.
For years, advertising has tricked us into thinking that catchy and creative headlines and phrases work well at capturing our attention. They might have for a while but not so much anymore. As consumers, we are tired of advertising trickery, marketing cliques, and surreptitious methods of persuasion. We don't want to be lied to, gimmicked, or fooled. We just want the truth!
Wouldn't it be easier to get to the point in our content instead of trying to persuade others? If you focus your content on being clear, not clever, you will find that more people will place their trust in you. Be careful not to make things more complicated than they need to be. Use simple words that are easy to understand. Your goal is to be understood. Just be clear with what you want people to do on your site. You will gain more fans and followers in the long-run.
Increase website traffic with new and ongoing blog content.
Blogging is, without a doubt, one of the most important assets to any inbound marketing strategy, and it's a perfect complement to your website.
Here are some reasons why you really need a blog:
It creates fresh content and more pages of content which is great for readers and SEO.
It helps establish you as an industry authority and thought leader.
It helps drive more traffic and leads to your website.
It's a great channel to converse and engage with your audience and customers.
It's a great way to get valuable inbound links!
Blogging isn't as difficult as you think. There are plenty of blogging tools you can use to get started.
Once you publish a new post, get the word out! Here are a few ways you can get your content out into the world.

Add a sharing widget or plugin to every page on your site. This will enable visitors to share your pages via all the major social networks. Tools like AddThis or ShareThis are easy to install and provide you with analytic tracking as well.


If you're on a blogging platform like Wordpress, there are plugins available that enable people to share your articles plus auto-publish content to your social networks like Twitter, LinkedIn, and Facebook.


Consider publishing the same article through your LinkedIn and Medium accounts.
Testimonials provide essential and valuable content.
No matter what you're selling, potential buyers like to see confirmation that you've made other customers happy. Testimonials, customer reviews, and case studies are powerful sources of content for moving prospects even closer to the final buying stages.
Here are a few things you can do to earn the trust of your leads.

Place authentic and powerful testimonials on your site.
Write up case studies whenever possible. The more proof you have the better, so be sure to make it part of your strategy.
Leverage other online sites that provide reviews, such as Yelp, Google, and industry-specific directories.
And when it comes to incorporating these powerful testimonials into your site, there are a couple of important things to consider.

Try to include the name, title, and picture of the author along with their testimonial if possible (if they already have a picture on LinkedIn, ask to use that). This adds authenticity. Not including a name makes a testimonial seem phony even if it's real.


Consider targeting specific testimonials to related pages instead of placing them on random pages. For example, if you have a quote about our awesome customer service, place that on a service or support page. If you have one for your convenient return policy, put that somewhere in a shopping cart or pricing page.
Increasing your website's visibility online can improve your traffic and increase the leads in your marketing funnel.
Increasing your website's visibility online can improve your traffic — and that can mean more leads in your marketing funnel. But how do you boost your ranking in search engines like Google, Yahoo, and Bing? It starts by making connections with other credible websites, using a smart mix of keywords, and backing it up with the right behind-the-scenes tactics.
Off-page search engine optimization (SEO) is an important factor for increasing your ranking results. Off-page SEO is about building inbound links, essentially getting other quality websites to link back to you. Search engines call this authority or "link juice." The more inbound links you have, the more important your site must be, thus the higher you'll rank.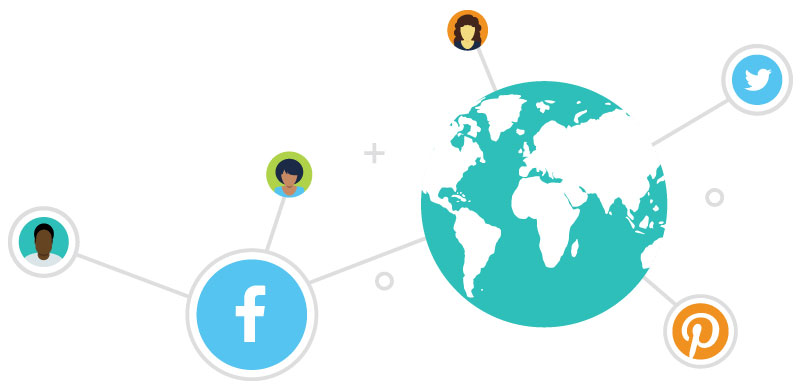 Here are some tips for building off-site SEO links.

Submit your website to online directories. This is an easy way to start.


Create high-quality educational, inspirational, or entertaining content. If people like your content, they will naturally want to link to it and share it with others.


Write guest posts for other blogs. This is a win-win for both parties. People will want extra (quality) content from others and in exchange, it's a great way to build inbound links.


Research link building opportunities with other websites, but always check the authority of the websites from which you're trying to get links. There are many tools online that allow you to check domain or page authority, including HubSpot's link grader tool.


Don't borrow, beg, barter, bribe, or buy links.
Beware of questionable "black/gray hat" SEO companies that offer stand-alone link building services or claim they can get you on the first page of Google. There are no shortcuts to building quality links, and search engines are much smarter than they used to be at detecting this. Never risk a major penalty for short-term gains.
While off-page SEO is hugely important, we can't forget about on-page SEO. This consists of placing your most important keywords within the content elements of your actual pages. These on-page elements include headlines, subheadlines, body content, image tags, and links. Often on-page SEO is referred to as keyword density. Commonly businesses will do too little on-page optimization or too much (keyword stuffing). While it's important to include your keyword as many times as necessary within a page, you don't want to go overboard with it either.
Here are some tips for on-page SEO.
Pick a primary keyword for each page and focus on optimizing that page for that word. If you oversaturate a page with too many keywords, the page will lose its importance and authority because search engines won't have a clear idea of what the page is about.


Place your primary keywords in your headline and subheadline. These areas of content have greater weight to search engines.


Include keywords in the body content but don't use them out of context. Make sure they are relevant to the rest of your content.


Include keywords in the file name of images (e.g., mykeyword.jpg) or use them in the ALT tag.


Include keywords in the page URL and keep the URL clean.


Write meta tags. A meta tag is a line of code that is contained in the background of a web page. Search engines look at meta tags to learn more about what the page is about. Meta tags don't quite have the level of SEO importance as they used to but are still very important. Keywords in meta tags are not visible in the search engine results like Title and Description.
Sitemaps and working links help to increase website traffic, too.
The general incentive behind an XML sitemap is to help search engine crawlers (or "spiders") sift through your pages more efficiently. An XML sitemap is simply an .xml file containing a listing of all your pages and when they were updated. It's a lot like a subway map. It shows the structure of your website and where your pages reside.
Creating a sitemap is easy. You can find sitemap generators online that will create the .xml file for you. Once you get the .xml file, simply upload it to the root directory of your website (e.g., www. website.com/sitemap.xml). If your website is updated regularly, make it a good practice to update your xml file at least once a month, so search engines have the freshest data. Adding an XML sitemap is a component that is commonly overlooked, while it may not be the deciding factor in improving your SEO, it will certainly help.
And broken links. They suck. And they deter traffic.
We've all experienced a time when we clicked on a website link that ended up being broken. Typically you'll see a "404 message" or "Page Not Found." A lot of times this is caused when a page is moved to a new URL, and the old link hasn't been directed to the new page. Think about the lost opportunity when your customers or potential buyers want information that they can't locate. If you choose to move a page on your website, make certain that you use a permanent 301 Redirect, a method used to change an old URL to a new one.
In addition to keeping visitors happy when navigating your website, permanent 301 redirects are also important for SEO. When a user can't find a new page, nor can a search engine, and you'll lose any SEO status the old page once had. To keep the SEO juice following to new pages, set up a 301 redirect for pages that have been moved, so search engines know where to find it.
If you want more website redesign must-haves that will increase your website traffic, download our eBook, 26 Website Redesign Must-Haves for Driving Traffic, Leads, and Sales.