Digital marketing for manufacturers is necessary to reach modern-day buyers.
Although manufacturing companies earn business mainly through loyal customers, word-of-mouth, and partnership deals, it's still critical to create a marketing plan, specifically one that includes digital marketing.
With over 95% of B2B's searching online before they're willing to connect with a company or make a purchase, you need to be where they're looking, or they won't find you. To be found online and to beat the competition in a fiercely competitive terrain, digital marketing is necessary.

Unfortunately, marketing is not often a manufacturer's area of expertise. Or, if you do know about marketing, it takes too much valuable time to strategize, execute, and monitor. For owners and managers of manufacturing companies, it can be challenging to stay on top of trends, figure out which platform or software to use, and master the modern art of digital marketing for growth. For manufacturers, it's often most efficient and effective to hire an agency to handle marketing.
Selecting the right digital marketing agency in a saturated market takes insight and a clear understanding of what you expect and need. To narrow the search, look for an agency that specializes in the manufacturing industry.
Here are four things to consider as you search for a digital marketing agency for your manufacturing business.
1. A Digital Marketing Agency That Specializes In Manufacturing
Before you start looking for a marketing agency, document your business goals, growth goals, and marketing goals if you have them. If an agency is going to market your manufacturing business successfully, they need to know these goals.
Once you have these in place, you can begin your search. To start, look for an agency that has experience working with manufacturers. When an agency already has industry experience, they can effectively transfer their experience from one manufacturer to another. This makes the research phase and strategy phase of the marketing process easier and quicker.
Also, a competent digital marketing agency should have a process in place to help them identify and understand your target demographic. And, based on that information, they should be able to adapt their approach and messaging to reach your target demographic effectively. If they can't, you shouldn't hire them.
2. A Digital Marketing Agency That Offers Full-Service Marketing
Often marketing agencies have an area of expertise in which they excel. For instance, an agency might be known for branding or website design, while another might be the go-to for marketing services like video content creation, blogging, and social media or email marketing. Some marketing agencies do it all. As you look for the right agency, browse their website to see what services they offer. Finding an agency that specializes in the manufacturing niche and offers full-service marketing is ideal.
It's not only important to have a website presence, but social media is also an essential part of a strategic digital marketing plan. An agency that handles all marketing services in the manufacturing industry should know how to handle the nuances of those platforms, too.
For example, social media management works when you're on the channels that your target demographic is also on. For manufacturing companies that want to get business from OEMs should know where OEMs are spending their time, which is usually Facebook for pleasure and LinkedIn for work. This being the case, the marketing agency you're considering should know how to get the most reach and engagement from both channels.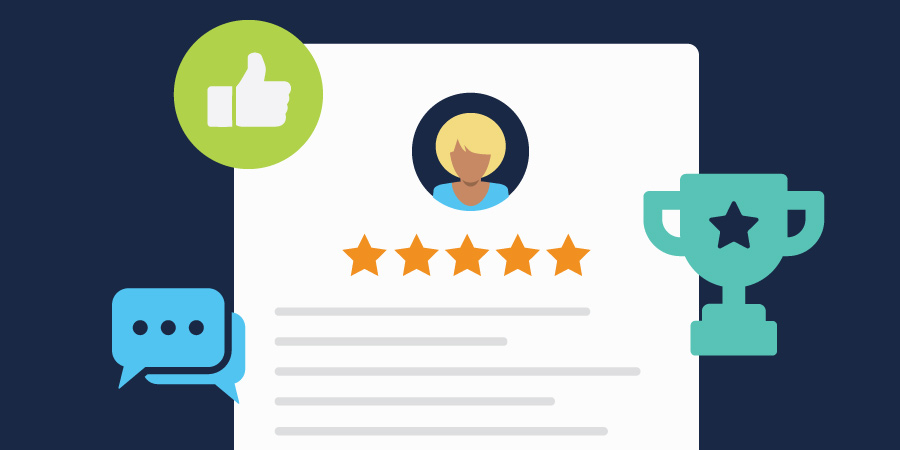 3. A Digital Marketing Agency That Will Showcase It's Wins
While deciding on a digital marketing agency for your manufacturing business, take an in-depth look at their work, talk to existing and previous clients, and ask for references.
If you're thinking about hiring an agency for blog management, see how they run their own blog, then check out how they handle their clients' blogs. If you feel you need a website redesign, evaluate the websites they've built or redesigned. If you want to hire an agency for search engine optimization (SEO), see where their manufacturing clients rank for industry terms.
Many times agencies will have case studies highlighting their work on their website. Start there. If you can't find what you need, reach out to the agency and ask for clients that you can contact.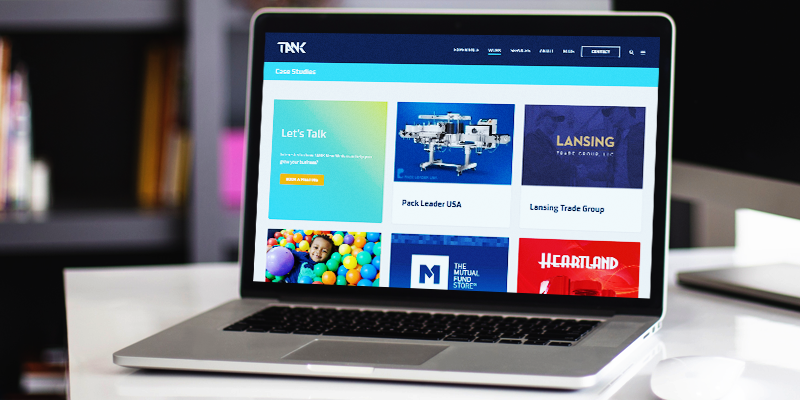 4. A Digital Marketing Agency That Can Measure Success
To measure satisfactory ROI, marketing efforts need to be SMART — specific, measurable, attainable, results-oriented, and time-bound.
The digital marketing agency that you hire should know this. When marketing is SMART, you're able to collect, manage, and analyze data to make improvements and measure success.
Often for agencies, this means having the right strategies and tools in place. Ask about the processes and software they have in place, what metrics they monitor regularly, and what their reports look like (e.g., how they're laid out and what information they contain). Consider asking the agency for sample reports to see what they can track and how they do it.
The agency should also be in the practice of frequently updating their clients regarding marketing efforts, performance, and results.
Look for A Digital Marketing Agency Focused on Manufacturers
Modernizing your website and digital marketing is one of the most effective ways to strengthen your brand and grow your manufacturing business. It's crucial that your online presence is optimized and provides an exceptional user experience.
So, where do you start? How do you find marketing agencies that fit your needs and niche? Here are a few places where you can begin your search.

Industry Associations: Find marketing agencies by browsing manufacturing industry events and associations websites.


Referrals: Speak to others in your industry or comparable industries to see who they use for their marketing efforts and how they feel about their experience with them.


Online Search Results: In your preferred search engine, type in "marketing agencies for manufacturers near me," then try "best marketing agencies for manufacturers." Both should result in a list of agencies that you can begin to investigate.


Chamber of Commerce Directory: Visit your local Chamber of Commerce website and search their business directory for marketing agencies near you.
Since you're reading this, we invite you to consider us for your marketing agency. Our team at TANK New Media can help you keep pace with the way modern B2B buyers want to do business. While we are a full-service marketing agency, our specialty is branding, website design, and inbound marketing for manufacturers — when these are joined together in a comprehensive marketing plan, businesses like yours see results.
Explore our website to learn more about our agency, investigate our marketing services, then check out our case studies.
If we can be of service to you in any way, please contact us or book a meeting to get the ball rolling.
---
Inbound Marketing for Manufacturers
The ultimate guide to predictable growth with inbound marketing
---
Helpful Resources