9 min read
4 Ways Businesses Can Adapt During the Coronavirus Pandemic
By: Thad on March 19, 2020 at 9:00 AM
For many companies, COVID-19 brings unprecedented challenges that are disrupting business as usual. How can we adapt and still grow?
The coronavirus (COVID-19) is altering life and work for everyone. While you — or anyone close to you — may not be infected, no one is unscathed by federal and state government mandates and economic uncertainty.
In less than a day, the acceptable size of public gatherings went from 250 down to 10. Social distancing has become an everyday consideration. Entire industries are being locked down. Toilet paper and hand sanitizer are now high-demand commodities causing empty shelves to flood our social media feeds.
On top of that, the coronavirus outbreak is causing stress, fear, and anxiety. Whether based on perception or reality, the feelings are real and can be overwhelming for seniors, adults, and children.
For a moment, though, let's narrow our focus to businesses across the US. Each one is being forced to make hard pandemic-induced adjustments.
Some manufacturing companies are scrambling to keep up with extraordinary demand levels, long lead-times, and supply chain issues. Most retailers, restaurants, and nonessential businesses are closing their physical doors and shifting their sales strategy to online, delivery, or curbside pick up services. Some stores have modified hours to accommodate seniors. Essential businesses are limiting hours, intensifying their cleaning and disinfecting regimens, and sending even potentially sick workers home.
On the other hand, some companies have enviably fewer changes to implement as their businesses are online, mail, or tele-based. Regardless, they're still feeling the tension.
Many of us are still trying to wrap our heads around the ongoing updates that impact our business. It's a lot to process. It's stressful and uncertain. As we push through the next few weeks, we know it's going to be hard. It's likely to put us in situations that we've never experienced before, which will lead to anxiety and fear. To help with this, let's commit to one action that will keep our heads above water. Let's work toward formulating a positive mindset. While positive thinking doesn't guarantee success, it does provide hope and motivation to keep trying.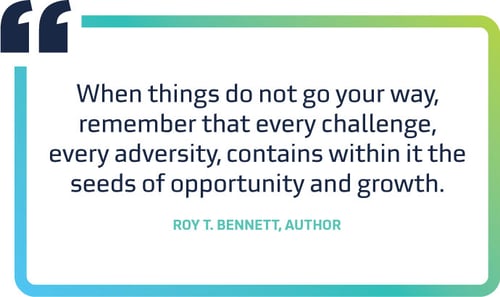 The US Marines are known for their readiness due to their ability to innovate, adapt, and overcome all challenges in unexpected situations and chaotic environments. While we may not have been through Marine boot camp or own the honorable title, we should all adopt their mission.
In addition to making complex decisions daily to keep employees, customers, and the community safe, we also need to move our businesses forward by innovating, adapting, and overcoming.
Ways Your Business Can Overcome the Coronavirus
Just because "business as we know it" is changing doesn't mean we should give up or stand by as sales numbers begin to stall in many industries.
Now, more than ever, we need to engage customers by drastically ramping up efforts to keep them connected to our brand and each other. We also need to keep employee morale up and offer them the support they need.
As a business, give both your customers and employees what they need and are lacking during this tough time — certainty and reassurance.
Ready to innovate and adapt accordingly? Here are five ways you can help your business overcome the coronavirus.
1. Follow your crisis management and communication plan.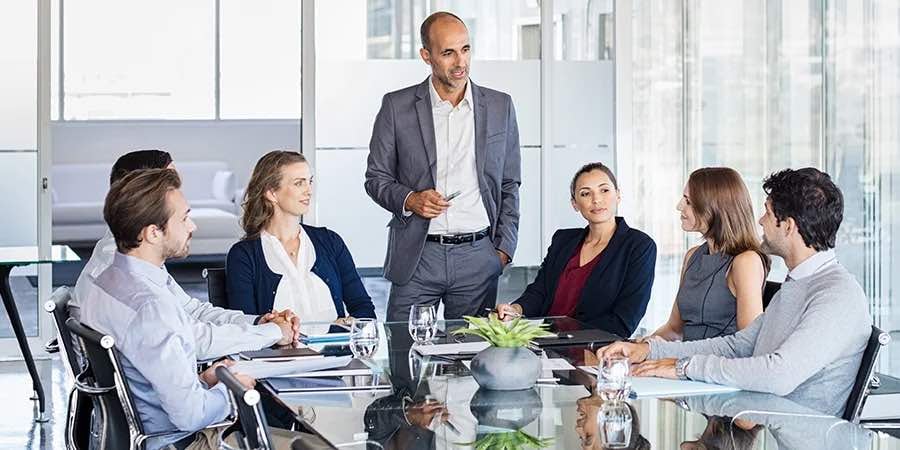 Having a crisis management plan (aka business continuity plan) and a communication plan in place improves overall efficiency in your company, provides clarity, and uncovers where financial and human resources should be allocated in order to keep business up and running during a serious disruption.

If you have one, now's the right time to implement it. If you don't, now's the time to create one. While this may feel more mechanical and unemotional, having plans in place offer security and stability during unpredictable times.
Crisis Management Planning Resources:
Crisis Management: Do You Have the Right Plan
Creating a Business Continuity Plan -
Business Continuity Planning Checklist (example)
2. Align your marketing plan.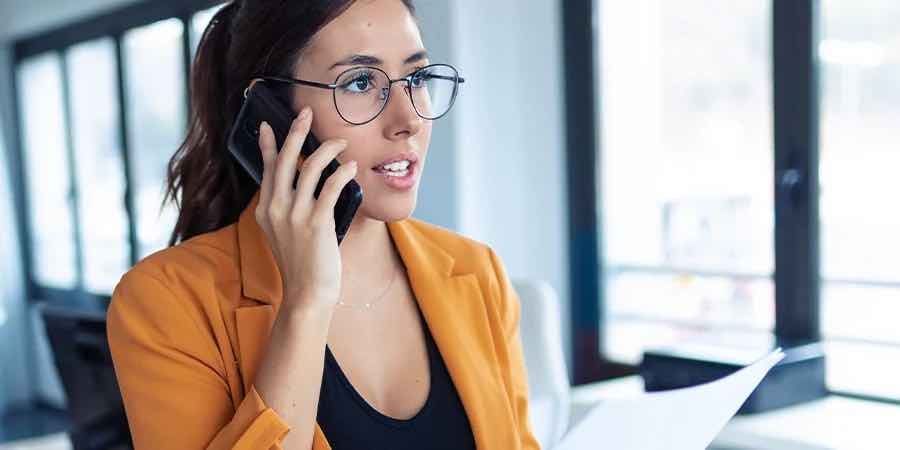 Take a careful look at your marketing plan. Work with your digital marketing agency to review or modify the campaigns that are currently running. Review blog and social posts queued up for publishing. Double-check emails you have scheduled to deploy.

Instead of letting things run as-is, stop for a day to evaluate the value, relevancy, and appropriateness of these critical marketing pieces. The last thing you want to do is mar your brand due to an untasteful or insensitive social post. Maybe a new message needs to be crafted. Sometimes the right strategy is knowing when to stay silent instead of acting proactively or reactively.

Take a moment to review your plan to be sure it's on point. Also, consider launching an online promotion, digital campaign, or discount. These are opportunities to help your customers, provide a valuable touchpoint, and potentially boost sales. Be innovative and creative, but also genuine and conscientious of your customers' feelings.
Marketing Resources:
Which Marketing Strategy to Adapt in Times of Crisis
The Importance of Content Marketing During Coronavirus Pandemic
What the Coronavirus (COVID-19) Means For Marketers
B2B Turns to Digital Marketing in the Wake of the Coronavirus Outbreak
Website Must-Haves for Increasing Traffic, Leads, and Sales
3. Move meetings online.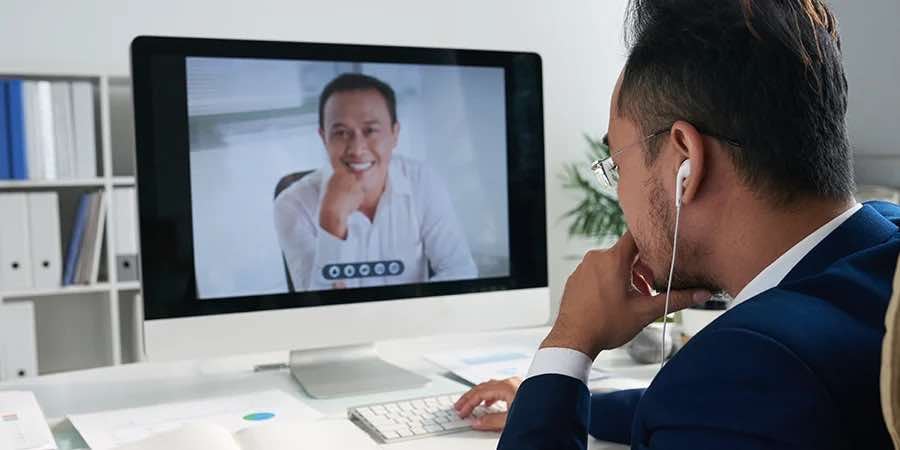 While sometimes meeting face to face is best, in this digital age, it's not hard to adjust a few things to experience human interaction while keeping a safe distance.

For your customers, consider giving Facebook Live a try. Seeing your brand and hearing a tailor message from you may be just what they need. Perhaps you can host a virtual trade show on your website or your primary social channels. Put together product demos or an educational video series.

Focus energy on creating videos that establish a visual and personal touchpoint. If you don't have a chatbot on your website, now might be a great time to look into that as well.

For your employees, stay connected by starting a private Facebook Group or LinkedIn Group or by joining Google Hangouts Chat or Slack.
Social Resources:
Creating a LinkedIn Group
Creating a Facebook Group
Using Facebook Live
Setting Up Google Hangouts Chat
Setting Up Slack
Using Video for Marketing
Utilizing Video in Your Social Media Marketing
Implementing Chatbots
4. Figure out which employees can work remotely and get them set up.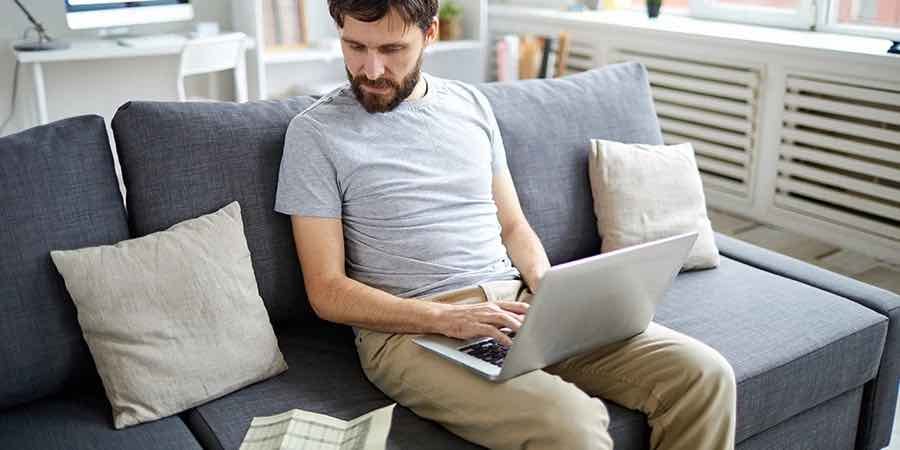 To help contain and mitigate the spread of the virus, figure out who can work from home and what it will take to make that happen. Right now, there are several free LinkedIn Learning courses that teach how to be productive while working from home, how to use virtual meeting tools, and ways to build relationships in a new working environment.

Taking steps to keep your employees safe sends a clear message that you care about their well being. And right now, that's the message that everyone needs to hear.
Remote Working Resources:
How to Transition Your Team to Remote Work
How to Deal with an Employee Who Wants to Work From Home
How to Prepare Your Employees to Work Remotely
8 Things I Learned from Working Remotely
5. Stay in the know.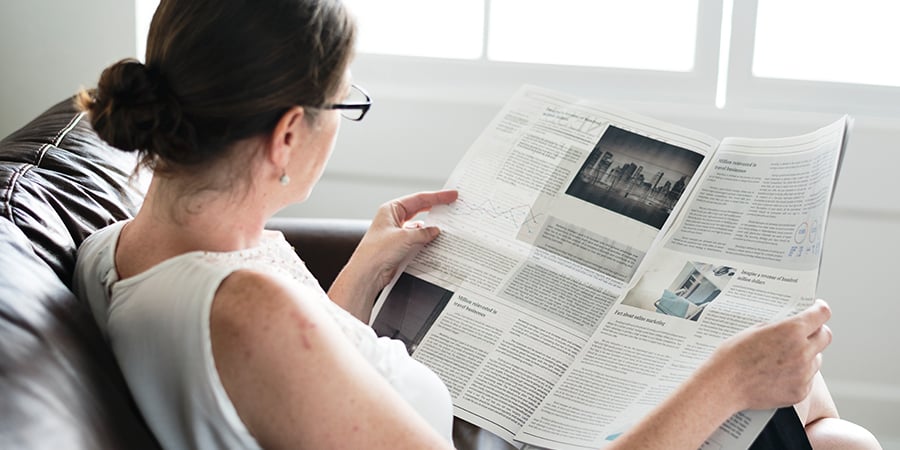 While there's a lot of information out there and updates are being made hourly, choose 2-3 trusted resources as your go-tos. It's easy to become inundated, overwhelmed, and even misled when we breeze through our social feeds, digest email subject lines, and listen to news blurbs.

However, as businesses, focusing on a few things instead of many helps to maintain sanity. Sometimes that means narrowing down your resources for the truth, opinions, and guidance. Here are a few trusted resources and some helpful articles worth your time and consideration.
COVID-19 Primary Resources:
CDC: What You Need to Know AboutCoronavirus (COVID-19)
CDC: Coronavirus Disease 2019 (COVID-19) Situation Summary
WHO: Rolling Updates on Coronavirus Disease (COVID-19)
OSHA: COVID-19 Overview, Control, and Prevention
National Foundation for Infectious Diseases: Coronavirus Overview
Harvard Medical School: Coronavirus Resource Center
Medical News Today: What to Know About Coronaviruses
American Red Cross: Coronavirus Safety and Readiness Tips
COVID-19 Business & Marketing Resources:
Responding To Coronavirus: A Playbook For Marketing And Communications
How to Survive a Brand Quarantine During Coronavirus
How Companies Can Respond to the Coronavirus
Coronavirus (COVID-19): Small Business Guidance & Loan Resources
Small Business and the Coronavirus: 8 Things Your Small Business Needs to Do
Small Businesses: Summary of New Information, Including Incentives and Opportunities, Relevant To Covid-19
COVID-19 Business & Marketing Articles:
Walmart, McDonald's, Home Depot, and 16 other retailers share how the coronavirus outbreak affects business
Coronavirus: How leading grocery chains are responding to keep customers safe and shelves stocked
More retail outlets are making their stores easier to navigate for the 50-plus crowd
Confined amid coronavirus? Here are best practices for remote-managing your small business
One Final Consideration
Effective marketing communications are essential during and after a crisis. Adjusting your messaging and increasing your online presence is crucial. Make sure your manufacturing business, b2b services company, or small business is prepared to weather this pandemic and emerge stronger than before. If you want to talk about ways you can modify your marketing plan to help your business during this pandemic, please feel free to contact us for a free consultation.