Could your business benefit and GROW by outsourcing to a HubSpot Partner?
As industries shift, internal responsibilities change, employees are hired, and business grows, many business owners and managers who use HubSpot for their marketing or sales epicenter ask, "Could we get more from HubSpot and our team if we outsourced?"
On the other hand, some owners and managers are trying to figure out how to do more with less because their budget is tight, and they're understaffed. In this case, outsourcing could be a saving grace. When a business can't keep up with CRM contact management, inbound marketing funnels, and website updates due to a lack of capacity, they're put in a precarious predicament.
In both of these scenarios, outsourcing HubSpot management to a HubSpot partner could play a critical role.
Now, let's think about your business for a moment. By working with an outsourced HubSpot expert, could you free up your team to work on other critical tasks, keep your marketing and sales plans on track, and feel confident about hitting your growth goals?
Outsourcing HubSpot can include a spectrum of services, from consultation to strategy to total management of any or all of the Hubs, including:
CRM Hub
CMS Hub
Marketing Hub
Sales Hub
Service Hub
Operations Hub
Whether you choose TANK New Media or another HubSpot agency partner, it's helpful to know the benefits of outsourcing, how to choose the right partner, and what a successful partnership looks like. Here are some insights that might help make the choice a little easier.
The Benefits of Outsourcing HubSpot
More and more businesses are leaning on HubSpot for their needs because it's a robust and proven platform. However, many of those businesses are now seeing the need for a HubSpot partner. Someone that can come alongside them to utilize HubSpot beyond their ability or to advance their marketing, sales, or service to the next level using the platform.
Here are a few benefits of outsourcing to a HubSpot Solutions Partner.
Subject Matter Expertise. You're the expert on your industry and customers. A HubSpot agency is a HubSpot expert on data management, agile website improvements, inbound marketing, sales enablement, customer service, and revops. Pairing these two together positions you to successfully hit your growth goals.
An Outside Perspective. Business consultant David C. Baker said: "Businesses can't read their own label from inside the jar." One of the greatest benefits of hiring outside experts is the simple fact that they come from outside your business. We all get stuck staring at the same problem for too long. An agency adds perspective and gets you unstuck.
A Non-Siloed Approach. Sales and marketing teams tend to silo themselves over time, leading to a breakdown in sales growth funnels. Partnering with an outside agency can get everyone on the same page and working towards common goals.
Cost Savings. When accounting for the hidden costs of employment, outside agencies can represent 20-50% cost savings over in-house staff. Of course, that does NOT mean you should let go of team members. They are the experts on your industry and customers. But when you have specific gaps to fill, it's smart to consider an outsourced solution.

How to Choose The Right HubSpot Solutions Partner
Not every agency is right for every client. Client-agency relationships go south for many reasons, but most common of all: poor working fit.
Choosing a poor-fit agency can do far more damage than good. Not only will you waste money, but it could set your sales growth goals back by months.
Here are some things you can do that will help identify the best Hubspot partner for your business.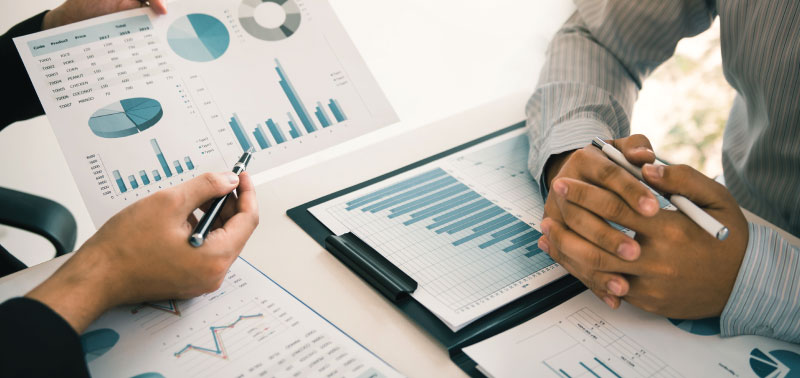 1. Identify Specific Problems and Objectives
Knowing what you want to accomplish is the first step towards a successful client-agency partnership. It's critical to set business-level objectives, such as increasing revenue or raising brand awareness.
However, don't try to prescribe your own solutions — that's what your expert agency is there to do. Like going to the doctor, your role as a client is to define your problems and desired results as clearly as possible. The agency's role is to develop the plan to get there.
2. Look for Experts for Your Specific Needs
Look for experts who specialize in your specific problems or objectives. If your objective is to increase revenue, work with an agency with experience in sales growth. If your problem is a lack of brand awareness, work with a branding agency.
In this case, if your problem is getting the most out of HubSpot so that marketing, sales, and revops strategy and execution has clear ROI, results in more sales, and sets you up for business growth, then work with an agency that specializes in HubSpot.
Most importantly, review the agency's portfolio, testimonials, case studies, and referrals before working together. Make sure they have been around the block. It's not worth the discount to be a guinea pig for an inexperienced partner.
3. Don't Skip Strategy
As business owners and problem-solvers, our instinct is to "get it done" and "move fast and break things." But even Zuckerberg eventually learned the hard lesson of his famous mantra: breaking things is costly in terms of time and money.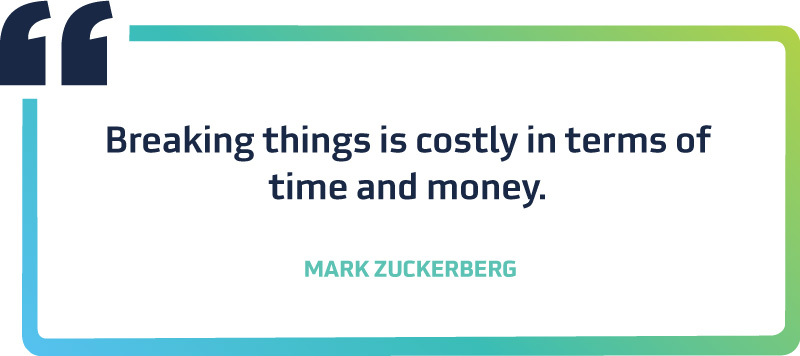 If you want to see results quickly, you need to go against your instinct. You need to slow down and start with strategy.
Developing a comprehensive strategy is the only way to connect your actions to your objectives. It ensures you choose the right goals and benchmarks and that you aren't wasting time on things that don't matter.
You may be tempted to hire foot soldiers to execute whatever strategy you currently have in place. But remember — outsourced agencies aren't just co-laborers. They are experts in the things you're not. Simply hiring order-takers will significantly diminish the benefits of working with an outside group. Instead, hire experts who will help you develop the right strategy first, then help you execute to perfection.
4. Start with a Limited-Scope Project
No matter how much research you put in beforehand, you'll never know the fit between your business and an agency until you complete a project together. That's why it's wise to start with a limited-scope project before signing a retainer.
The ideal limited-scope project is a strategy project, which answers the questions we outlined in the section above. Not only do you get to test out working together, but you'll also see how the agency thinks. A strategy project will deliver valuable new information, whether or not you decide to work with the agency on the execution phase.
For HubSpot, that may be setting up automation or workflows, integrating an app, creating a targeted email campaign, or creating a campaign strategy, for example.
How To Set Up A HubSpot Partnership For Success
Start by considering your business objectives — those areas of growth where you could use support. Then seek out HubSpot partners with proven expertise. Don't just hire foot soldiers, but strategic partners who can help you develop the best possible plan for achieving your objectives and goals.
Once you decide on a partner, don't jump right into a long-term retainer; start with a limited-time project to determine working fit and alignment. Then, if things work out — meaning the partnership is strong and the work done produces results — consider outsourcing more to that agency and starting a retainer.
Working with an outsourced agency requires a leap of faith. But by doing your homework and thinking critically, you'll position yourself for success and reap all the benefits an outsourced HubSpot partnership has to offer.
Start your search for a HubSpot Solutions Partner here.
More reading