5 min read
HubSpot CMS vs. WordPress: Which is the Best Website Platform for You?
By: Kristen on May 9, 2019 at 1:16 PM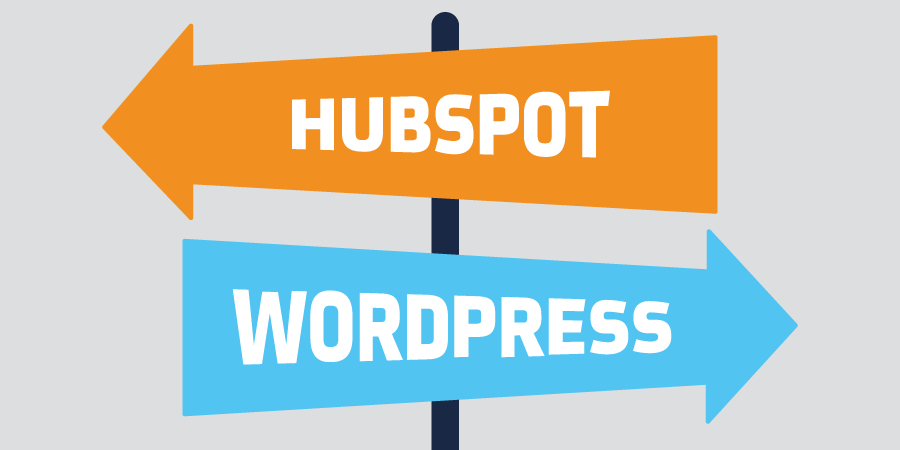 Choosing the right CMS is an important decision and one that should not be made lightly.
Companies need a content management system that offers speed, security, and stability. Without this solid foundation, the capabilities become less important.
Speed
Visitors expect websites to load quickly. According to Google, 53% of website visitors will abandon a site if it doesn't load in three seconds or less. When choosing a CMS, be sure that the bandwidth you're getting is adequate to meet your needs and the infrastructure is set up for your success.
Security
As a company, it's essential to keep your user's data secure while protecting your brand and reputation. Before settling on a content management system, talk to others who you trust that have websites that you like, read online reviews, and talk to sales representatives.
Stability
When a website goes down, that usually means there's potential for lost revenue and opportunity. Most prominent CMSs publish uptime data that points to reliability and have a dedicated team to make sure things are movin' and groovin' as expected.
With these foundational elements in mind, we can look at both HubSpot and WordPress with confidence as both are known to offer websites that load quickly, are secure, and offer reliable uptime.
HubSpot vs. WordPress
We all can agree that we've seen some nice WordPress websites. And whether or not you've known it at the time, you've likely seen some nice HubSpot websites, too. While they both have the capability to look good, a website needs to be so much more than words and images on a page — it needs to attract leads, provide a great user experience, offer a superior user interface, and more.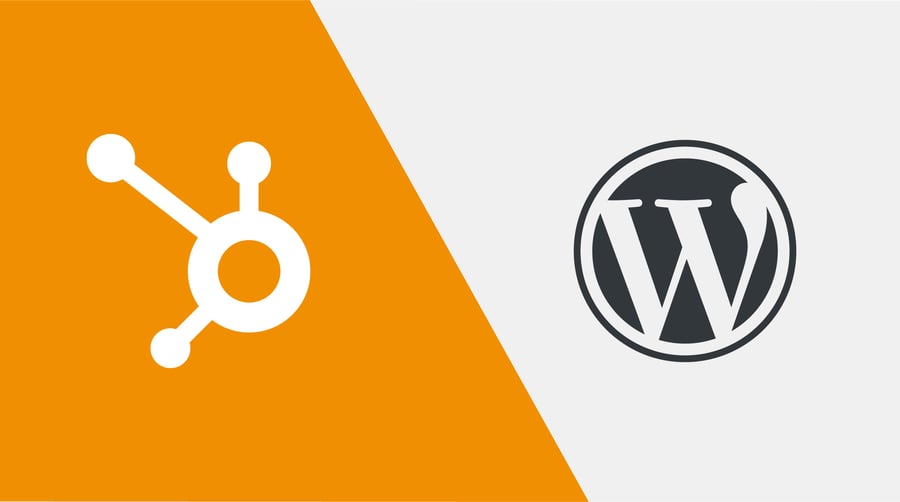 Let's dive into how these two popular website platforms meet these needs.
To kick it off, let's define HubSpot CMS and WordPress in a nutshell.
HubSpot CMS is a content management system and website platform that combines website creation, management, and optimization with the power of a CRM to customize the entire customer journey, streamline marketing and sales alignment, and deliver accurate closed-loop reporting.
WordPress is a CMS platform that grew from its roots as blogging software. WordPress is an individual solution to create content, but requires additional integrations or software to attract, engage, and delight customers. WordPress can be downloaded for free, and you can build a solid website within the platform, but it has added costs for hosting, plugins, integrations, themes, and more.
Content can be created and delivered to website visitors through both CMS platforms, but what about SEO?
What's the point of having a great website if people aren't able to find your pages in their search results?
WordPress doesn't come with any native SEO functionality but does have a number of both paid and free plugins which can help. Keep in mind: the more plugins you use, the greater the management, cost, and potential maintenance headaches.
HubSpot CMS has built-in, on-page SEO tools that allow you to optimize blog posts, landing pages, and website pages. Whether you're creating a page for the first time or updating content, you can optimize content for search right inside the software.
And what if you get stuck? What if you need help altering a website page, code, or have time-sensitive questions?
HubSpot is meant to be user-friendly and intuitive. But when a problem is encountered, they offer constant support and free ongoing training from HubSpot Academy.
WordPress doesn't offer platform support or updated training. Using WordPress means you'll need to have an IT team member in-house or one on call.
Price. Price is always an important factor when making big decisions, right?
Keep in mind — like most things in life — you get what you pay for. In other words, if you want a robust platform that's easy to use, it will come with a cost. And if you pay less upfront for a simpler platform, you may quickly rack up more cost because you need to buy add-ons and plugins to produce the results you want.
Curious about blog and video capability, website analytics, or social media management and monitoring?
HubSpot offers an in-depth and fair evaluation of both the HubSpot CMS and WordPress. Check out this HubSpot vs. WordPress blog post. It has helpful comparison charts and testimonials from customers who switched from WordPress to HubSpot.


HubSpot CMS + CRM + TANK New Media
Here's some food for thought. While there are many great website platforms out there and we have experience working with most of them, we recommend HubSpot because of its built-in, fully-integrated website platform, digital marketing tools, and sales enablement capabilities.
In addition to HubSpot, we'd recommend finding a HubSpot partner agency — like us! — to help you use it to its fullest potential.
Find out why our marketing agency chooses to use HubSpot and its CMS.
Imagine having a branded, SEO-friendly website that looks great, attracts your target audience, and converts them into leads who you can then nurture and continue influencing through email workflows, social posts and social ads, and more — all within one platform.
Now, take a step back from that awesome thought and consider what it would take to create a marketing and sales strategy that ties all of those elements together — the strategy that pushes your company closer toward marketing and sales goals.
Beyond offering our HubSpot partner expertise, we also create unique and data-driven digital and traditional marketing strategies. A cohesive plan along with robust technology can be the difference between a stagnant company and one that's growing.
We understand the search for the right content management system can be frustrating and sometimes confusing. If you're feeling stuck and would like some advice or a free website assessment, we can do that.
When we do website assessments, we review the website, create a basic analysis, ask you about your approach your specific business objectives, and suggest ways you reach your goals.
Free assessments include:

A 30-minute conversation with a digital marketing strategist
An evaluation of your goals and marketing strategy
An analysis of your website
Recommended next steps
If you want to learn more about HubSpot CMS and strengthen your marketing approach — sign up for our free website and marketing assessment. You've got nothing to lose.
Is HubSpot CMS the Right Fit for You?
We've briefly covered some benefits, key features, and reasons why the new HubSpot CMS is a great website builder software for growing businesses. HubSpot is built with growth in mind which means this program will allow you to continue to scale into other systems and tools as your business grows, making it a sustainable solution for your efforts.

Get in touch with our team for a free consultation and discuss how your business could benefit from HubSpot CMS Hub. Also, compare and contrast the value and key differences between HubSpot CMS and WordPress with our guide.