Client Success Story
When a full-line manufacturer of pressure-sensitive labelers, sleeve labelers, filling, and capping equipment full decided it was time for a new site, TANK New Media delivered a modern new website that is both functional and attractive.
Challenge
What does Pack Leader USA do?
"Pack Leader USA is a full-line manufacturer of pressure sensitive labelers, sleeve labelers, filling, and capping equipment. We cover the North, Central, and South American markets and sell to distributors and end-users."
– Jonathan Lavender, Managing Partner
What were some of the key challenges you were looking to solve with the new website?
"Our website at the time was very plain. There wasn't a lot of design to it, and we were looking for a consistent brand image that we could take to our distributors and end-users so that they can recognize the quality of our company and the products that we produce. We looked for a company that could help us take the design and image that we wanted to build and put that in a web-based format."
– Jonathan
Solution
Why did you choose TANK for your website redesign?
"Tank New Media gave us a new perspective on what we were looking for in a website in general. They came in and they spent the time with us needed to understand what our products are and how we differentiated ourselves from our competitors.
How would you describe the website redesign experience and solutions provided?
"TANK was constantly interviewing us, constantly meeting with us, and asking us questions about where we want to go as a company. I think our website is a true reflection of that, and I think that will continue to be the case with TANK New Media. They've helped us put our product out there so that people can actually understand who we are and what we do."
– Jonathan
"TANK New Media has really become our one-stop shop for everything marketing and web-based. It was just a really trustworthy genuine relationship we had with them from the get-go. They are so patient with us, and always around to answer questions. They've helped us with new spec sheets and brand new literature, organic search, paid search, and more."
– Carody Lavender, Director of Marketing
Results
How would you describe the business impact of the new website?
"Our business has grown about 20-30% in the last few months, and we contribute that to the leads that we've received online. TANK's marketing efforts have obviously put us in a position to receive leads that are not only qualified, but good. Our sales team can then take over from that point, contact the customer, understand what their needs are – and it turns into sales for us, which ultimately helps us as a business grow."
– Jonathan
"We've gotten great feedback from our new website. We have clients and prospects that say "we've seen you all over the web", and "you seem to be following us online" which is of course attributed to the remarketing banner ads that TANK New Media has done for us. We've gotten some feedback that says "Your new website is so easy to navigate... and who did your website... we want our website to look like that..." so we really have gotten great feedback on our new design."
– Carody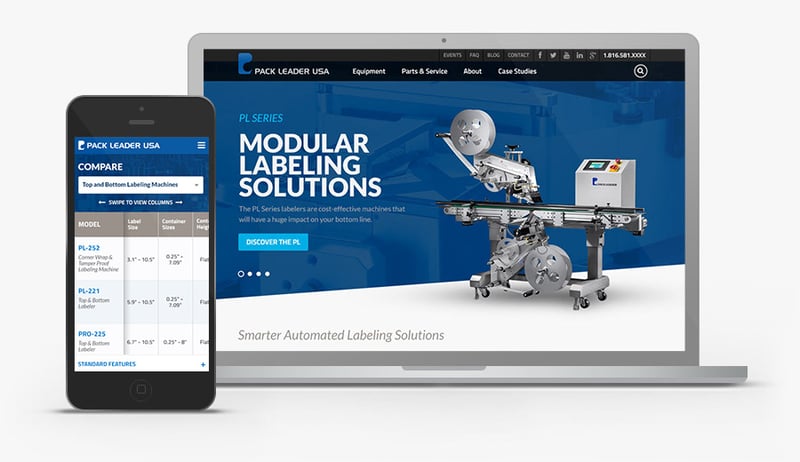 "Our business grew 20-30% in three months after launching the new website and PPC campaign." - Jonathan Lavender, Managing Partner