A manufacturer of pressure-sensitive labelers, sleeve labelers, filling equipment, and capping machines needed a better website, increased online visibility, and heightened brand recognition.
Founded in 2010, Pack Leader USA is an innovative modular labeling equipment company in Grandview, MO. They are a full-line manufacturer of pressure sensitive labelers, sleeve labelers, and filling and capping equipment covering the north, central and south American markets.
Pack Leader USA initially generated new business through trade shows, their in-house sales team, and external distributors. To build brand awareness and increase visibility, Pack Leader USA wanted to take their online presence to the next level. They were looking for a new website that could be a lead generation source and a valuable tool for their distributors and direct customers. There was also an opportunity to add new features and functionality to make their site more robust and user-friendly. Additionally, Pack Leader USA's website looked plain. There wasn't a compelling or exciting design to it, and their branding was virtually nonexistent. The new site would not only need to be practical and relevant, but also clean, well-defined, and clearly branded.
Pack Leader USA's new site was going to be a big undertaking, but factoring in their broad audience and a strategy for communicating to each, it became a challenging feat. As the website project was defined, content and design structure had to address a range of solutions, from mom and pop manufacturers to large consumer brands to OEMs — all with very different needs and goals. Knowing the breadth and complexity of the project, Pack Leader USA partnered with TANK New Media (TANK) to make their vision and goals a reality.


Streamlined Website Design Highlights Equipment Information and Drives Qualified Leads
TANK created a website structure that was intuitive and easy to use for end-users and distributors. They also organized the equipment lines based on label and application type, then developed both a mega navigation structure and a product-based multi-level navigation structure to streamline search and create a logical layout.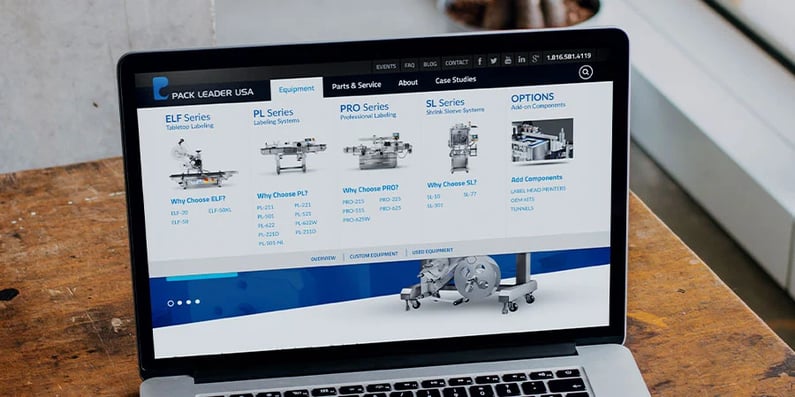 The next charge was to improve organic search and raise awareness of the Pack Leader USA brand by targeting topics that distributors, manufacturers, and other decision-makers look for when searching online. For instance, terms such as labeling equipment, pressure-sensitive labels, and automatic labeling systems, were implemented strategically throughout the site.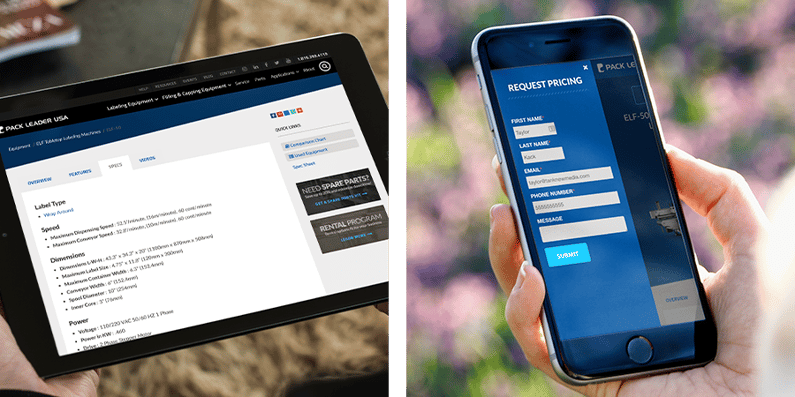 The site redesign also utilized content organization to support the organic search goal. Clear and descriptive headings and subheadings were used to reinforce the efforts being made across search and paid digital initiatives.
To provide more information to website visitors, each equipment product page featured links to specification sheets, application videos, related equipment, and forms to request pricing and to schedule a free consultation.
The updates made to the website design, page layouts, and content structure helped create a better user experience and improved Pack Leader USA visibility online. In fact, Jonathan Lavender, Managing Partner of Pack Leader USA, said, "Our business grew 20-30% in three months after launching the new website and PPC campaign."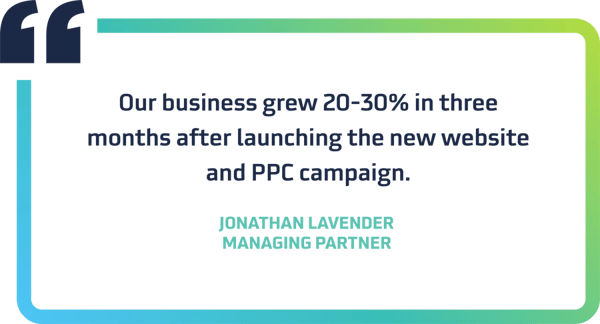 High-quality Products Needed High-quality Photography
After working through revamped site layout and structure, the TANK team focused on showcasing Pack Leader USA's impressive and high-quality equipment through imagery. However, because each product featured 304 stainless steel and anodized aluminum body, taking glare-free photos was difficult. While these durable metals help guard the machines against wear and tear, they create photography challenges.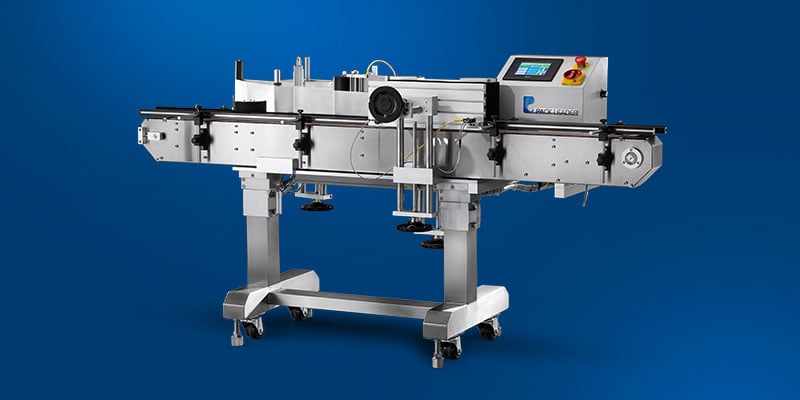 With some creative thinking, TANK recommended bringing in a quality photography partner who was able to find a way to capture high-quality, professional photographs of Pack Leader USA's shiny equipment — making sure all angles of the labelers were covered and consistent with one another. With access to great product photos, the Pack Leader USA website was designed to showcase the equipment.
These images were used throughout the new website — on product pages, for hero images, and as page backgrounds. They were also used in marketing collateral, email templates, and social platforms. Together, these pieces created cohesive and recognizable branding.
Building a Strong Reputation Through a Consistent Visual System
TANK expanded Pack Leader USA's brand color palette to include complementary and contrasting colors, creating a custom look that set them apart from the competition.
Outdated online marketing and antiquated websites are commonplace in the manufacturing industry. Pack Leader USA broke the mold by investing in a new website, refreshed brand look and feel, and cohesive messaging across platforms and mediums. Their commitment to upgrading their online presence and visual systems established them as leaders in their industry and provided a sharp and accurate representation of their products.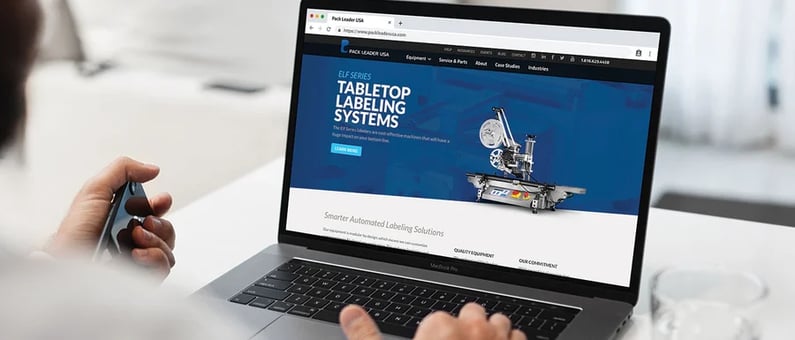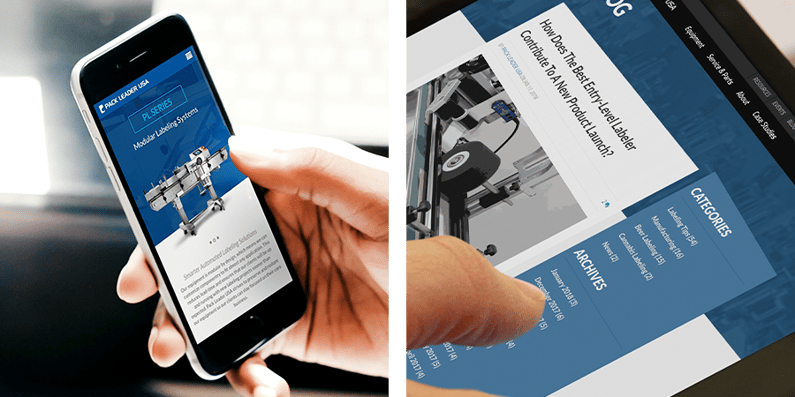 Through a close partnership with a core team at Pack Leader USA, TANK created an intuitive and appealing website design that brought Pack Leader USA's vision to reality and met the needs of each of their target audiences.
By approaching vital website updates systematically through TANK's strategic growth programs, the website experience is continuously improved over time based on how customers are interacting and as business needs evolve. These updates paired with growth-focused marketing strategies and a high-quality product line have allowed Pack Leader USA to grow 20-30% in the first three months after launching the new website and PPC campaign.