Companies in the industrial niche might think they don't need to do online marketing, but they would be wrong. If you run an industrial business, you may have an excellent notion of the kind of people purchasing your products. Through digital marketing, you can learn how prospective customers look for information online, then put that information to use to connect with them while they are actively seeking information. Thoughtfully crafted online marketing can be valuable for any industry, from business-to-business manufacturers to direct-to-consumer businesses. Digital marketing sets you apart, shows your expertise in your field, and helps your website rank higher in search results.
Enhancing your digital presence and implementing effective online marketing strategies is crucial for small-to-medium manufacturing companies, especially when facing increased market competition. These strategies can help them improve brand visibility, engage with their target audience, and increase market share. This article will discuss specific steps a manufacturing company can take to enhance its digital presence and online marketing efforts.
7 Steps to Increase Market Share
1. Optimize for Search Engines (SEO)
Implementing search engine optimization (SEO) techniques helps your website rank higher in search engine results. There are quite a few ways you can use SEO techniques to help your website climb the ranks and get search engines' attention. First, you should consider researching keywords to identify relevant terms and phrases your target audience is searching for. Incorporate these keywords into your website's content, meta tags, headings, and URLs.
Additionally, you should optimize your website's loading speed, improve its mobile-friendliness, and build high-quality backlinks to enhance its search engine visibility. Why? The slower your site loads, the more likely you will lose prospects who get impatient and click away. Similarly, if your website loads super-small on mobile or is frustrating to deal with, you may lose customers, and high-quality backlinks associate you with a peer group of trusted websites that help you rise out of search-engine obscurity.
2. Build Interest With Content Marketing
Your manufacturing business may establish itself as an expert in its field and attract new prospective clients by producing helpful and exciting content Create a content marketing plan that addresses the requirements and concerns of your target audience by using blog posts, articles, case studies, whitepapers, and videos, among other media formats. Infographics are a great option to capture the attention of people needing more time to read a blog post. You may increase traffic to your website and produce leads by promoting this material through email newsletters, social media platforms, and your website.
3. Interact on Social Media
Utilize the various social media channels to interact with your ideal audience, raise awareness of your company, and encourage client participation. Determine the social media venues where prospective consumers spend the most time engaged and establish a robust presence on those platforms. For example, if you are a B2B manufacturer, you're most likely to have the most success on sites like LinkedIn, where professionals congregate. If you target young people, you might have the most success on different apps such as TikTok.
Educate your audience by disseminating instructive information and pertinent industry news, product updates, and client success stories. You can increase the life of your content marketing by posting small bits to social media and linking back to your blog posts, case studies, and more. Build connections with your followers by replying to their comments, asking questions, and starting discussions. This will help establish your brand as a reliable resource.
4. Maximize Reach With Paid Advertising
Think about investing in targeted web advertising campaigns so that you can reach more people and produce more leads. You can define exact targeting criteria using platforms such as Google Ads and social media advertising. These factors are based on demographics, interests, and geography. Create attractive ads creative, such as text advertisements, display ads, or sponsored posts, that showcase your unique selling features and drive visitors to your website or landing pages by using these selling points.
5. Send Email Marketing Campaigns
Email marketing is very efficient for capturing interested prospects, maintaining relationships with current clients, and encouraging repeat business. One perk of this method is creating an email list by delivering free information in return for leads' email addresses. Some examples of this kind of content are eBooks and industry reports.
Create tailored email marketing campaigns that provide users with pertinent information, updated product information, unique offers, and exclusive discount opportunities. You may provide more focused and powerful communications to your consumer base if you segment your email list depending on the interests and preferences of your prospects.
6. Create Online Reviews and Testimonials Pages
The image and trustworthiness of manufacturing businesses may be considerably improved by adding positive evaluations and testimonials. Encourage consumers happy with your product or service to write reviews and post them on social networking sites, industry-specific directories, or Google My Business.
You can also create a page on your website specifically for testimonials or sprinkle them throughout your website copy, especially on landing pages where you are convincing a targeted population to purchase your products. Keep an eye on client feedback — whether favorable or harmful — and reply to it as soon as possible to show that you care about their experience.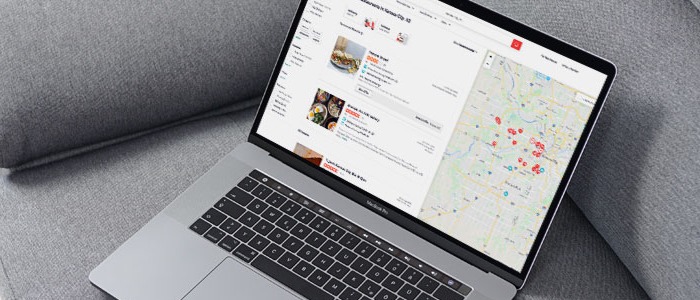 7. Host Webinars and Online Events
To demonstrate your level of knowledge, provide informative material to your target audience, and interact with them in real-time, you can host webinars or other online events to accomplish this.
Webinars allow you to present goods and services, discuss prevalent issues in your sector, and converse with participants via question-and-answer periods. To increase the number of people who attend your webinars and produce new leads, you should promote them using email marketing, social media, and your website.
Online Marketing Techniques Can Be Powerful Boosters for Your Business
Industrial businesses are some of the last to dip their toes into online marketing, perhaps because conventional marketing has worked for them until recently. However, if your business doesn't have the market share it deserves, the above methods can help it gain a foothold and earn more of a competitive market.
If you're still feeling confused by the prospect of online marketing for your industrial business, we can help. Schedule a meeting with Krista to learn how we can help you reach the top of the search results and establish your company as an expert in your field.