Clunky and out of sync processes leave room for improvement in efficiency, output, and results.
As a manufacturer, you've probably taken time to evaluate your line and streamline production. You understand that making small changes here and there can vastly improve output. Why not do the same with your administrative processes, too?
If you're like many of our clients, you likely tolerate manual processes that take too much time and energy because you're not sure of a better way, leaving you and your team frustrated and overwhelmed. You may have tried to automate specific tasks, but internal processes still feel clunky and out of sync, leaving room for improvement in efficiency, output, and results.
We understand this issue. Actually, we come across it daily in our communications with clients. Often it comes in the form of an off-handed comment about something not working smoothly or a step taking longer than it should. These comments always cause me to pause because the issue is usually deeper. It's often most beneficial to dig into the core problem then look for ways to systemize solutions.
For example, a client of ours was having issues with their post-sale follow-up. Their customer service representatives were spending too much time tracking down deals, putting them in a spreadsheet, and calling customers. Not enough time was spent solving post-sale delivery issues that would arise. Because the service reps didn't have the capacity to promptly follow-up on post-sale delivery issues, many customers were left in the balance. Customers experiencing shipping delays or problems felt even more frustrated when their emails and phone calls were left unanswered for extended periods of time. This led customers to question their purchase and the reliability of their equipment provider. To make matters worse, very few frustrated customers completed the post-sale survey, meaning the company wasn't getting their valuable insight or feedback. This client asked us to help them systematize and streamline their post-sale processes to ensure a great customer experience from start to finish, giving their customers every reason to be confident and satisfied with their buying experience.
To help them, we used our go-to three-step approach: print the process, identify the tools, run and analyze. Doing this breaks down processes into simpler, more manageable steps that are easier to work through and solve.
Let's dive into these three steps a little more.
Step 1: Print the process.
Simply put: write it down. I firmly believe a process isn't a process until it's written down. So, pull your chair up to a whiteboard and brain dump steps in order from A to Z.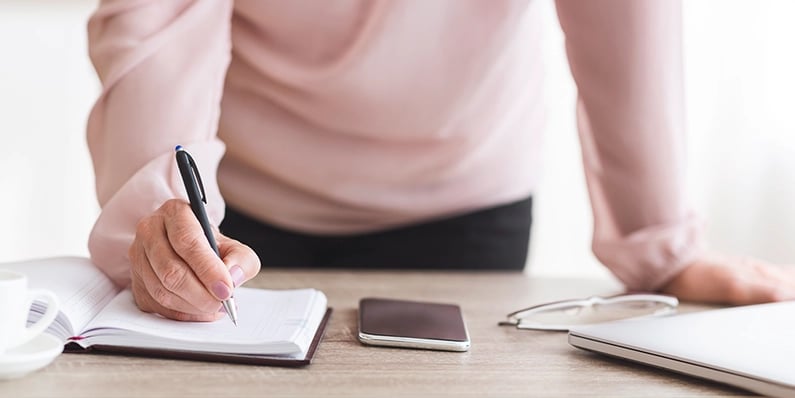 Keeping in line with the earlier example of our client, their process looked like this:
Ship equipment
Enter a shipment note into the system
Notify the team
Assign the customer to a customer service rep
Rep adds the customer to tracking spreadsheet
Rep keeps notes in the tracking spreadsheet
Rep sends warranty and feedback survey if the equipment arrived with no problems; if there was a problem, rep remedies problem then sends warranty and feedback survey
Once these steps were written down, we looked for opportunities to streamline the process. Since they were already using HubSpot for their CRM and marketing, we looked at potential solutions within the HubSpot platform.
Step 2: Identify the tools.
We encourage customers to look at the tools they have at their disposal. Is there something they're already using that could solve their problem or do a job that's needed? Or is a different tool necessary? Once a process is documented, it's easier to look at the jobs that need to be done and match them to the tools that can accomplish them.
In our customer's case, because they were already using HubSpot, we recommended that they use HubSpot's Service Hub to track progress, notify team members, and send emails.
To start, we looked at the beginning of the post-sale process. Because the shipping department was already filling out a form to notify customer service when a shipment was complete, we saw this as a great opportunity to automate the tracking process that followed. We looked at the best use of the customer service team's time at this stage. Did every team member need to be notified of every shipping order completed, or could time be saved by eliminating the need to sort through mass email notifications to find relevant orders? Instead of reps spending valuable time sorting through notices, they could use that time to follow up on customer post-sale experiences or issues.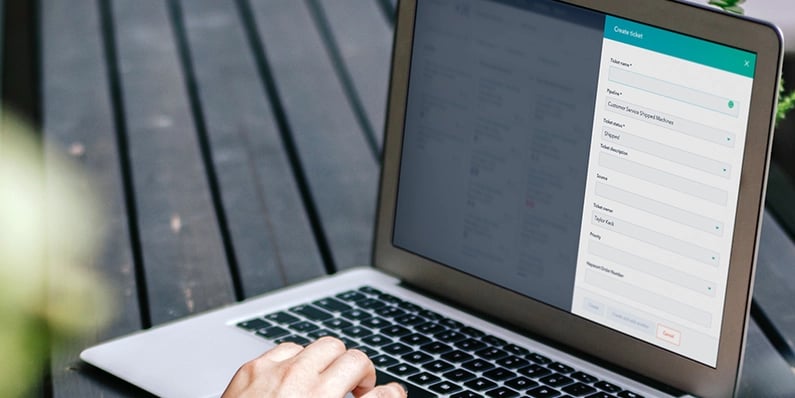 Next, we used the fields included on the form to create a ticket in the HubSpot Service Hub to start and track the process. Each ticket containing the order and shipping information was automatically routed to the right person based on territory using automation workflows. By leveraging ticket entries, customer service reps could now focus on the information and alerts for their customers only. Since the order and shipping information was being stored in the CRM, reps could log, organize, and track customer issues all in one place.
From there, tickets moved along a customized pipeline that provided an at-a-glance overview of all the orders. This provided a queue of work for the customer service team, making it clear each day what needed to be done. Plus, it offered transparency to management, showing the progress of orders.
Once an order was completed, it moved to the "Done" column in the pipeline. This automatically triggered a warranty registration email and standard feedback survey to the customer and follow-up action items for the service rep. Creating standardized automatic follow-up items for each rep upon order completion eliminated the risk of things falling through the cracks or getting lost in the shuffle. While their customer service team was always committed to high-quality service, it was important to create a standardized service level that could be repeated across all customers. This automated process empowered the customer service team to stay on top of orders and provide the best service possible.
Remember, it's okay to start small. You don't have to change or automate the entire process at once. Look at it in sections and find where the most opportunities are, then start there.
3. Run and analyze.
Once you have your process set up in your system of choice, it's time to let it run. After it runs through the process a couple of times, you may see areas where the process isn't working as expected. And that's okay. This is an opportunity to smooth out the kinks and figure out what works best for you and your employees.
For instance, with the customer service team in our example, we created a custom survey instead of using the template survey in HubSpot. We did this because the spam-checking bots of some larger clients were causing delivery and opening problems. This was not an issue we anticipated, but one that we were able to fix. At the end of the day, after we identified the kinks and worked them out, we had a happy team with efficient processes and a seamless customer service experience.
While the automation setup may not be perfect the first time, the important thing is that you continue to improve it as your business grows and changes.
Vastly Improved Customer Service Process
To help our client streamline and automate processes, we implemented HubSpot's Service Hub for their customer service team. Here's what they had to say afterward: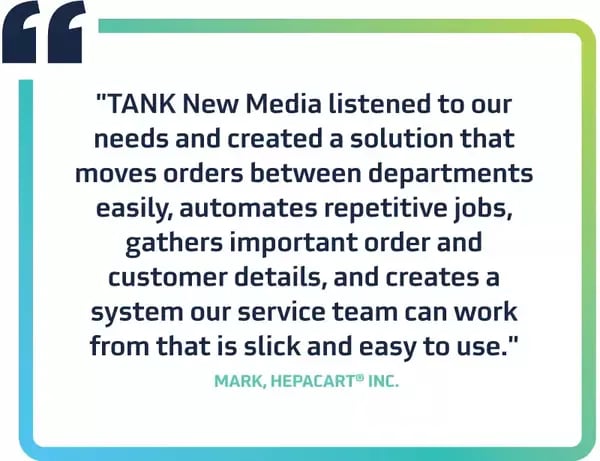 For another example of how automation has helped a manufacturing company, check out this case study.
I encourage you to evaluate your office processes to see where your team feels overwhelmed, frustrated, and bogged down. These are great opportunities to free up time and create focus by streamlining systems and processes — it's time to take back control.
If you have automation opportunities within your business but need help getting the ball rolling, start a conversation with us. We are happy to brainstorm with you!