About Pack Leader USA
Pack Leader USA is a full-line manufacturer of pressure-sensitive labeling equipment that sells to end-users and distributors across North America. TANK New Media has been a strategic partner and full-service marketing agency to Pack Leader USA since early 2015. This sales enablement success story was made possible by the growth-mindset of the client and years of close collaboration, proven-results, and alignment between our growing teams.
Why Sales Enablement?
Have you ever been the victim of your own success? Perhaps you got something to work successfully, but then another thing broke down as a result? That's where Pack Leader USA found themselves once their brand achieved marketing traction in the labeling equipment market. They had seen great results from our website redesign, digital marketing, and inbound marketing efforts–so much so that they were starting to have bottleneck challenges during the sales process due to an increasing volume of sales-ready leads.
As with most manufacturers, efficiency is always at the forefront of their mind. Pack Leader USA was founded on the concept of "keeping the line moving" for customers. With this in mind, they worked to shorten machine lead times for customers and strived to solve customer service questions quicker than their competitors. So when leads were getting lost in translation, and sales people were struggling to find lead information in notebooks or emails, management jumped into action. They asked TANK to help sort out the disjointed handoff and process from marketing to sales. Pack Leader USA and our team decided it was best to get an effective CRM solution in place before the company began scaling up with additional sales people. This allowed Pack Leader USA to grow better and keep the customer experience in mind along the way.
---
Generating Scalable Sales Traction
Finally, a CRM the Sales Team Will Actually Use
Pack Leader USA had a sales team of 3-5 people, some of whom worked remotely. They had purchased a license for a CRM before but had a really hard time getting their team to adopt it. The sales team wanted to spend their time selling not tracking things down in systems and doing administrative work. The first few things they needed help with were organizing leads and dividing them up among the sales team based on locations as well as tracking emails, phone calls, and interactions with clients.
As we evaluated the situation, we realized that the Free HubSpot CRM and HubSpot Sales Pro were a great fit for their team. Because they were already on HubSpot Marketing Pro, the handoff between HubSpot Marketing Pro and HubSpot Sales Pro would be much smoother than adding another solution to the mix. Knowing the issues they had with the previous system; it was important to us that we not let the CRM process get in the way of the sale. We implemented the CRM in a phased approach that eased the team into the use of the software. From there we leaned on the management of Pack Leader USA to help make sure it was used properly—and for every sale, every time.
Starting by tracking interactions with the email integration has evolved into multiple pipelines with sales automation and reports. We helped them set up templates and sales sequences in HubSpot Sales Pro and automated workflows for when a prospect fills out an online form. We have even rounded out the sale with a customer service survey and warranty workflow to help ensure customer delight.
These days the Pack Leader USA sales team relies on the HubSpot CRM to know where deals stand, what was ordered, and what can help them facilitate the up-sell after the initial purchase. The tools that HubSpot offers have provided the management and sales team with a peace of mind that opportunities are not getting missed due to a disjointed process.


Leveraging Content and Automation to Create a Better Sales Experience
After the CRM was implemented and as we tracked more data, we started to see trends in the questions and behavior of prospects. Companies in their niche industry were asking specific questions consistently, and the sales team found themselves to be repeating the same answers over and over.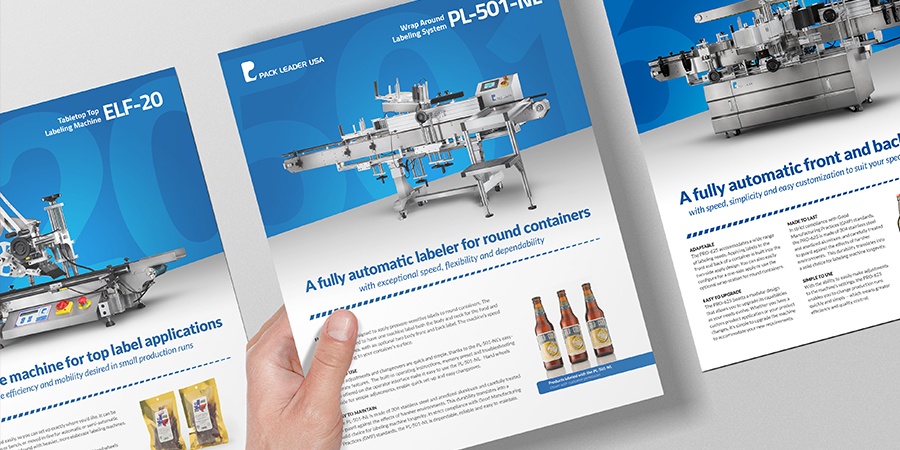 We saw the opportunity to continue to improve efficiency by creating additional sales documentation that would help educate the customer before and during the processes which cut down on the time each sales rep had to spend educating customers on the equipment.
As a result, the sales team was not only able to organize all their deals and contacts in the CRM but also have a higher volume of active deals because they were spending less time on each deal individually. This significantly improved Pack Leader USA's bottom line. Now the sales team has a robust library of sales collateral that ranges from machine specifications to industry trends to the basics of choosing a machine. This has helped them re-enforce the sale and provided quick, easy answers for customers.
Shortening the Sales Cycle by Eliminating Friction Points
Digital Proposals: PandaDoc + HubSpot Integration
At this point, more deals than ever were active in Pack Leader USA's pipeline. But sales were still bottlenecking due to how much the sales team could do in a day. We had streamlined the upfront process, but they were spending a significant amount of time dealing with proposals and contracts. Each proposal had to be created and customized in Microsoft Word then emailed to a client. The client had to print out the document, get it signed, scan it, and send it back. This processes also created a black box around customer interactions after the proposal was sent. The sales team would submit a proposal or quote and hope that it made it to the prospect's inbox, that it was opened, and forwarded to the right person.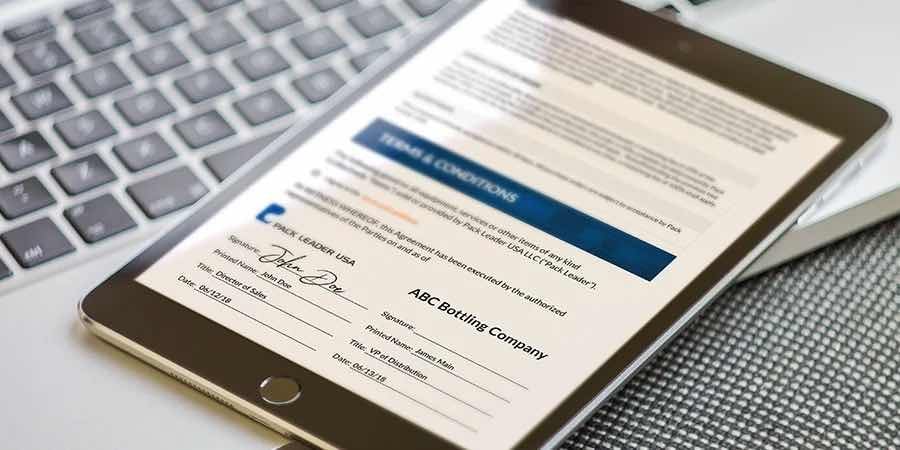 TANK recognized a way to improve the process for the sales team and the customer. We implemented PandaDocs, a digital signing system, that allows for significant template customization and document tracking. This system was integrated into their HubSpot portal creating one place for all customer actions. We set up specific templates for each machine full of specs, videos, and upgrades to reassure prospects that they were buying a superior product and answer any remaining questions. Because of PandaDocs integration with HubSpot, each proposal automatically populates with HubSpot tokens from the CRM cutting down on the customization time of proposals. We also added their complete pricing catalog to the system, so prices are consistent across all of their proposals and are just a click away. This also provided peace of mind to the management knowing that all of the pricing would go out the same and there was just one place to update it when needed.
This process has not only cut down on time it takes for the sales team to get proposals out, but also the time it takes to get them back. What used to take days or weeks to get back, now comes back in a matter of hours. If a proposal is taking longer to get back, they can simply hop into the contact record and check the interaction and decide what action to take next.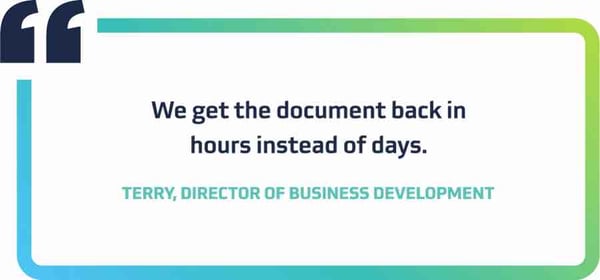 ---
Build Business Impact. Repeat.
Improved Efficiency and Increased Sales Velocity
After the first year of using the HubSpot CRM, Pack Leader USA saw a 75% increase in the number of deals they were able to move through the organization without adding any additional sales staff. They were able to improve their bottom line without having to add any more overhead to their operation and created a better experience for their employees at the same time. And since the implementation of PandaDocs, they were able to add another 54% of deals they were able to close with the existing staff within the year.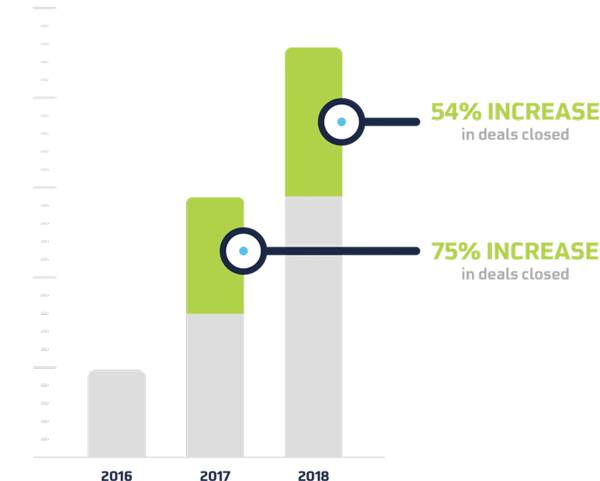 Revenue Growth and Brand Experience Impact
Significant bumps in revenue from increased sales velocity have allowed Pack Leader USA to continue growing aggressively averaging 42% growth year over year, all while continuing to invest in their service and support departments so they can steadily optimize the brand experience and value. Partnering with TANK New Media and integrating the HubSpot platform across the entire organization has created a lasting impact for Pack Leader USA. We can continue to build together year after year as they grow not only to their bottom line but their ability to execute their vision of high quality and productivity that keeps the line moving for their clients.
---
Want to Enable Your Existing Sales Team to Close More Deals?
Partnering with TANK New Media and leveraging integrated technology like the HubSpot platform can create serious traction to grow your bottom line. Schedule a free exploratory call here to start the conversation about how our sales enablement solutions can drive your business forward and build momentum towards your revenue goals.