Looking for the Best Inbound Marketing Agency Partner in Kansas City?
You're in the right place. TANK New Media was recently featured on Blogger Local's list of Best Inbound Marketing Agencies in Kansas City.
TANK New Media has also been featured on DesignRush as a 2019 Top Digital Marketing Agency.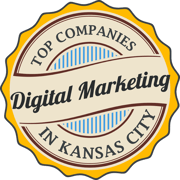 TANK New Media is a Platinum-tier HubSpot Agency Partner and inbound marketing agency that offers deep expertise in all areas of the HubSpot platform. Founded in 2009 by Thad and Krista Ankenman, TANK has successfully leveraged modern marketing for the B2B services, manufacturing, agribusiness, and nonprofit sectors.
---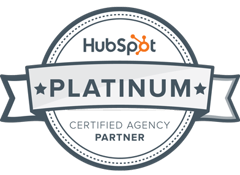 Top HubSpot Partner in Kansas City
[UPDATE] TANK New Media has grown into one of the top inbound marketing agencies in the Midwest and became a Platinum-tier HubSpot Agency Partner in 2019.
Why Growth-focused Organizations Choose TANK?
As a leading B2B marketing agency in Kansas City, TANK helps growth-focused organizations generate the marketing and sales traction necessary to move their business forward. We do this through collaboration, consistent branding, smarter websites, engaging videos, inbound marketing, CRM integrations, sales enablement, and service enablement solutions — all designed to better leverage technology.
If you are serious about growing your business, the first step is finding the right partner. At TANK, we're here to help you reach your business goals. Book a connect call below to get the conversation started.