5 min read
How To Expand My Business and Enter New Markets Successfully
By: Krista on March 15, 2023 at 10:00 AM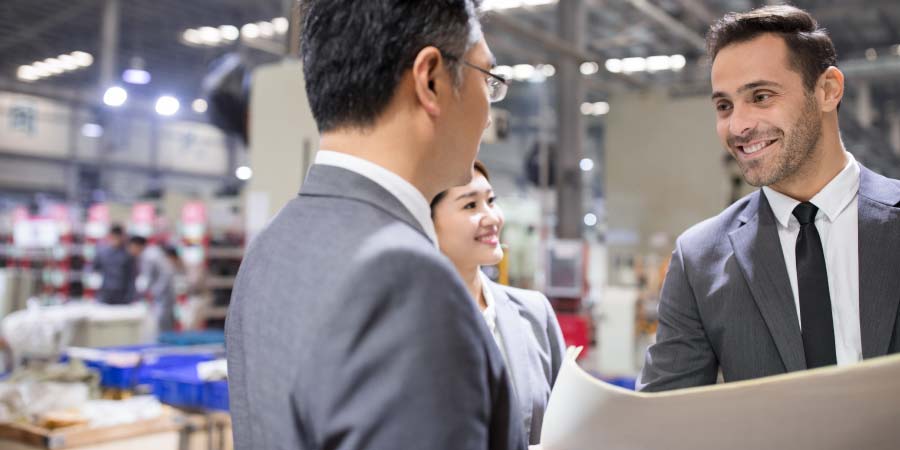 Does your business feel stuck? The tactics that worked in the past to get you here are now showing different results. Every market has a growth limit. Expanding your business and entering a new market is a great way to kickstart growth again.
Ideally, the target audience for your new market will overlap with your current audience but also expand your audience to people who aren't currently aware of your brand. Once you decide which new market you will target, the next step is to develop a marketing strategy.
In some ways, expanding your business will feel like starting from the ground up. The good news is that if your business is already successful in one market, you know you can do it. Setting your business up for success in a new market involves:
Building brand awareness
Creating a unique value proposition
Identifying your strengths
Crafting a solid growth strategy
Build Awareness of Your Brand
A customer-centric marketing approach is often the most effective growth strategy. We've discussed how inbound marketing can help you reach and nurture your target audience. Inbound marketing starts with attracting strangers to your brand.
When entering a new market, you must establish what sets you apart from the competition and give your ideal buyer a way to remember you. Building brand awareness is getting your brand in front of potential customers and enticing them to learn more about your business.
Build a Recognizable Brand
Are you elegant or casual? Are you geared toward families or young professionals? Having unique graphics and a distinct message and tone will help your brand stand out. All copy, from social media captions to official emails, should reflect your brand. Use a consistent tone across all communications. Think of your brand as a person — it should have a consistent personality.

Brand repetition is an integral part of brand recall. You will want to use tactics that will repeatedly get your brand and message in front of potential customers. Remarketing, pay-per-click advertising, and media placements are good ways to reach potential customers multiple times to increase the chance they visit your site and become customers. Remember the rule of 7; it, on average, takes seven touches before someone internalizes and or acts on your call to action.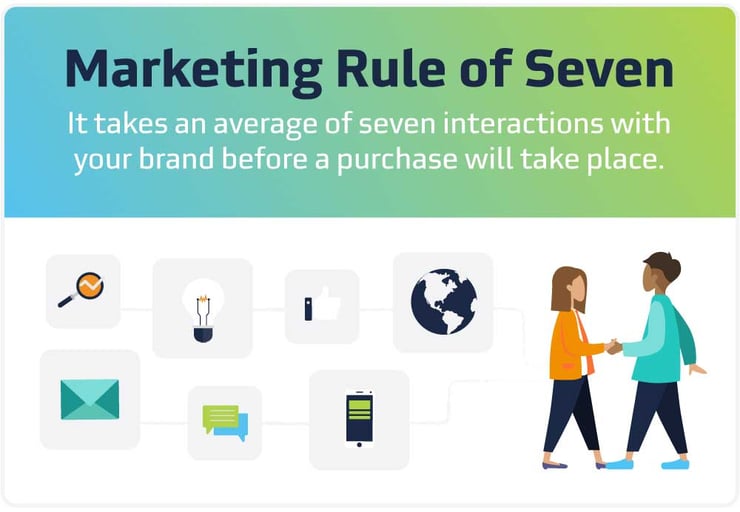 Tell a Brand Story
The modern consumer has become overwhelmed by a constant flood of brands clamoring for attention and trying to sell them. To successfully connect with customers, you need to emphasize the story behind the company. Who are you? What made you go into business — did you see a problem you felt you just had to solve? Your brand story should connect with your values and mission while empathizing with the customer's challenges.

When telling your story, clarity is critical. Your customer needs to understand the problem you are solving; if they don't, they will not take action. Remember, it's more about the customer than you. Yes, that might initially feel strange, but people buy products and services to solve problems. Features and benefits are essential, but telling what problem you solve, why it's important, and how they can buy will increase your leads.
Create Value Beyond Your Product
Creating value for customers is at the heart of inbound marketing. Traditional marketing methods directly tell the customer to buy the product. Inbound marketing is a little more subtle.

Typically, inbound marketing will address a pain point or frustration that the customer deals with. Inbound marketing content educates the reader about how they can solve that problem by going to your site and purchasing your product.

Instead of shoving your product in their face, you're enticing them to learn more about you. At first, the customer may not even realize that they're reading a marketing pitch — they just assume it's an informative piece of content. Inbound marketing is laser-focused on your ideal customer and allows you to meet them where they are.
Make Sure You Have Something of Value to Offer
Just like when you initially started your business, you will face existing competition when you expand into a new market. These brands will be more established and likely already have a loyal customer base. You won't compete with them by offering the same products or services they do. Instead, you must define what makes your offer unique from all the other market options. This is called your value proposition. Customers want to buy from you because you can add value to their lives. You are competing to offer consumers the best value on the market.

There are many different ways to create value for your customers. On the one hand, you could offer the same benefits as your competition but at a lower price point, or you can provide more benefits for the same price as your competitor. However, even if your product or service comes at a higher price than the competition, customers may still perceive it to be more valuable if it offers significantly better benefits.
Use Your Strengths to Your Advantage
Before expanding into a new market, take stock of what has helped you succeed in your current market. Specifically, which of your marketing campaigns have been most effective? At the very least, these can serve as a template for your strategy going forward, and you can make tweaks for your new audience and market as necessary. Look at the marketing channels that drive the most traffic and what types of content get the most interactions.

It is also important to consider what your company's internal strengths are. Before you commit to expanding into a new market, do you have the manufacturing capabilities and supply chain security to add to your product line? Do you already have team members qualified to develop and produce the new product, or do you have the resources to expand your team appropriately? Get a good handle on these questions to use the answers and drive success in your new market.
Develop a Strategic Plan for Entering New Markets and Expanding Your Business
Every decision you make when running your business needs to be backed by strategy, and every growth strategy needs to start with a goal. Your goal is your reason for expanding and your benchmark for success once the expansion has been implemented.

You can measure your progress toward your goal with leading and lagging indicators. We've talked about these before, but as a brief recap: leading indicators predict a change in trends or processes, while lagging indicators confirm long-term trends after a significant shift has occurred. Using lagging trends from past initiatives in concert with leading trends can help you more accurately predict when and if you will reach your goals.
Forge Your Path Into New Markets
With your destination in mind, you can find a path to reaching your goal. Start by defining who you want to sell to — your ideal customer persona. Understanding your audience's motivations, wants, and goals let you craft strategic messages that are more likely to resonate with them and customize your sales journey to be responsive to their needs.

Once you've defined your customers in broad strokes, a CRM — like the free tool provided by HubSpot — can help you create and organize a list of specific prospects and build and automate messaging templates for each Ideal customer.

When expanding into a new market there can be a lot to think about. But getting your house in order to grow will not only allow you to expand into a new market but also allow you to develop in your current market. If you want a better understanding of the expansion potential for your company, get your growth score, and we will tell you the actions you can take to grow now.
Are you ready to expand your business? Schedule a free consultation.