4 min read
How Often Should I Redesign My Website? Top Signs it's Time for a New Site
By: Jordan on October 13, 2022 at 9:00 AM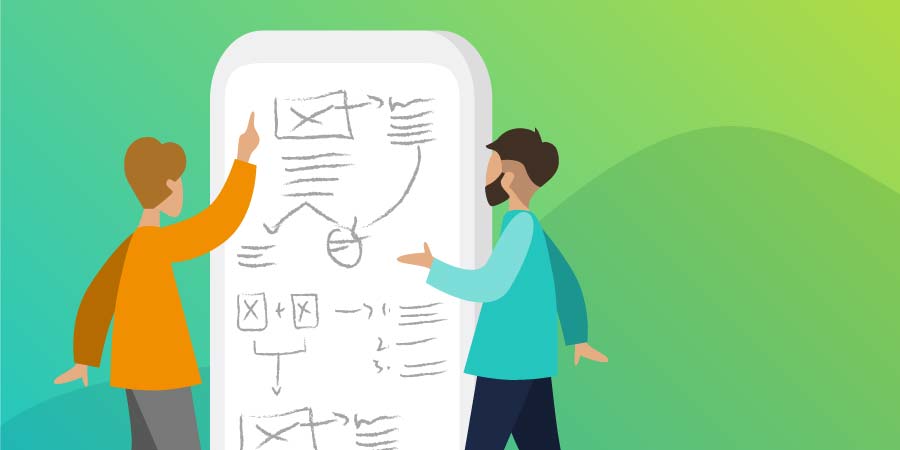 You may be looking at your website and wondering, "How often should I redesign my website?" Maybe your current design is growing stale, or maybe it isn't very accessible for your audience. Regardless of the reason, revamping your website is a great way to direct more traffic to your page.
Generally, websites need an update around every 2.5 to 3 years. Technology moves fast, and trends move even quicker. It's important your site doesn't fall behind. All that to be said, there are some key warning signs to watch for when evaluating whether or not it's time for a site redesign. Here are some of the most common signs that your website needs a refresher:
The #1 sign a change is needed: your website is not converting.
Conversion refers to the generation of leads that come from your site. For example, if a potential customer is drawn in by your website enough, they will stay on your site and buy your product, equipment, or service. This means that each person who turns into a lead is a conversion.
If you are analyzing your business data and notice that the conversion rate is starting to slip, this means that your potential customers are not interested in your site and "bounced" from the page. It is extremely important to always make sure your website has a high conversion rate as soon as possible, as you can lose out on possible sales without it! Not sure if you're generating leads? Click here to find out more.
It's hard to navigate.
We've all logged onto a website that frustrated us at least once in the past. Take that knowledge and apply it to your own website. Nobody wants an irritating experience when they are looking through your business' webpage. If a potential customer can't find the right products, or can't seem to find a place to log in, they will most likely "bounce" off of the page and not return. This leads to a major loss in sales and negative reviews. Your website needs to be redesigned if it is hard to navigate.
Pretend that you are the customer, and try performing a variety of actions on your own page. Was it difficult to find the home page? Is your contact information easy to find? If not, you need to reevaluate your navigation style and try something different.
It's visually outdated.
Do not allow your site to look like it is trapped in the past. Customers will judge your business from your website. If it is an outdated website, potential clients may assume you are too old-fashioned to keep up with the latest trends and technology. This can destroy a business, especially if you are in the design or technological industry. It can be hard to keep up with trends, but by investing your time, customers will see that you actually care about their interests. If you don't update your website, it will make it look like you don't care and are out of touch.
Envision your webpage as an actual storefront. Pretend it is next to another, more modern storefront. Which store are customers most likely to attend? Usually, the modern stores with updated trends get the most traffic. If you're ready to update your appearance, check out more about increasing traffic here.
Does it align to the current business goals?
Over time, business goals change. Does your website truly represent your business' goals and values? Maybe your business' mission has changed, but the website remains the same. Be sure that your website is aligned to your standards. Still wondering what all of the best industrial websites have in common? Click here to learn more.
It has poor SEO performance.
SEO stands for Search Engine Optimization. When someone searches for a certain term on search engines like Google, Google delivers the results based on keywords that match up on a webpage. If your website is not based around SEO performance, it may be time for a website overhaul. There are easy SEO generators online that can help you develop effective keywords based off of real search engine data, or if you want to go the professional route, you can partner with SEO experts and marketing teams that help you understand how to best optimize your website for the results you're looking to achieve. Imagine the huge boost in business you would have if your website showed up on the first page of Google.
It isn't mobile friendly.
Gone are the days of hauling around laptops or logging on to a family computer. Sure, we still use these items, but for the most part, a customer will be seeing your site on their mobile phone screen. Since mobile screens have different dimensions than a laptop ratios, websites will appear differently on a phone if they are not formatted correctly. A customer could become incredibly frustrated if they are trying to see your webpage on their phone and the webpage is too large for their screen. If you aren't sure how to make your page mobile friendly, you may want to invest in a partner or website design agency that can make sure your page is optimized for phone, tablet, and laptop use. With most people using their phones as their main browsing device, you can't afford to lose their business.
Don't continue to miss the signs. Evaluate how your website ranks and identify if it's time for a redesign.
Now that you've understand some basic tips and tricks, hopefully you are ready to see where your website stands. You can't go wrong when you keep your customer in mind. It can be overwhelming to know where to start when reviewing your website — optimizing your words, revamping your design, and creating a new aesthetic for your website. We're here to help. Use our website performance grader as the first step to uncovering where your website currently ranks. Our quick performance tool will scan your URL and flag key opportunities for your site.