6 min read
Create Ongoing Leads with These 6 Digital B2B Marketing Strategies
By: Taylor on August 10, 2022 at 11:30 AM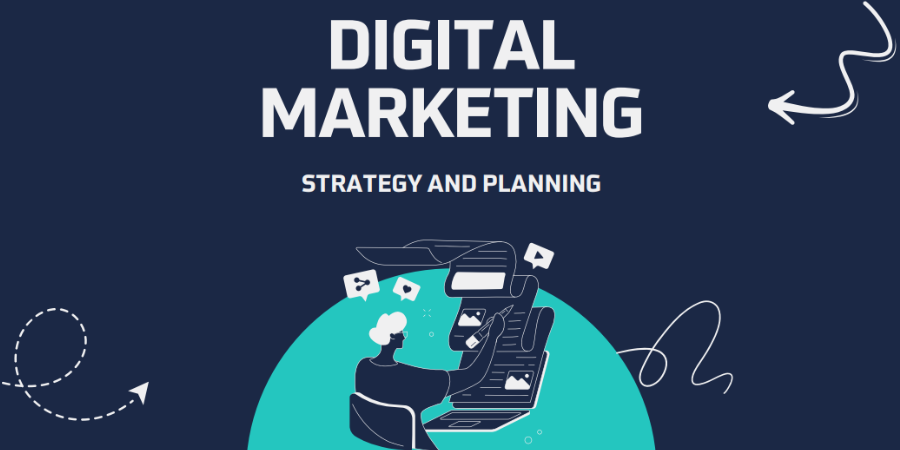 Are you having problems attracting leads to your company? Do you feel like digital marketing just isn't working for you?
If you're busy with all of the other tasks on your plate, you might be frustrated when your marketing efforts don't deliver results as consistently and continuously as they ought to.
If you're wondering what you're missing, we have the answers for you. When business-to-business, or B2B, digital marketing is done correctly, it should be a lead generation machine for you.
We realize that digital marketing can be an overwhelming arena to jump into. There's a lot of information out there, but when looking at improving your marketing strategy, keep it simple to start.
Consider these 6 tactics in your marketing plan: creating and/or updating your website, optimizing your digital presence, running PPC campaigns, developing and running content marketing, using social media marketing, and tracking your efforts.
Are you using these 6 best practices to keep leads flowing for your business?
What is B2B Marketing?
For the sake of clarification, B2B marketing is a method of marketing to businesses, organizations, and business owners. B2B marketing methods are often used by organizations that offer goods or services to other businesses or groups rather than individuals. The aim of B2B marketing is to familiarize other businesses with yours and entice them into purchasing what you have to offer.
B2B marketing focuses on the requirements, objectives, and difficulties of people who buy on behalf of, or for, their business (rather than for themselves), making the organization the client. Marketing to a business or someone making purchases on behalf of a business has several key differences. One of the biggest differences is that businesses making purchases will want to be educated on products and services before closing the deal, while marketing to individuals tends to feature more appeal to emotion and fun.
6 B2B Marketing Tactics You Need
1. Create/Update Your Website
In 2022, it is very difficult to generate leads for your business without having a website. More than half of consumers say they don't trust a business that doesn't have a website. And over 80% of buyers visit a website before making a purchase. Truth be told, a well-put-together website is the best marketing tool you can have for your business.
Is your website accurate and performing for your customers?
While it's nearly a requirement for a business to have a website these days, it's almost as important for your website to be updated and accurate. Incorrect hours or contact information could lead to lost sales. A contact form that no one is monitoring can lead to potential customers thinking your business doesn't care to respond to questions.
Many web hosting and domain hosting companies offer a variety of services for businesses or individuals looking to create or update their websites. Depending on your budget, services can start with the basics for free and include a myriad of premium options.
At the very least, your business should have a website that includes your location, hours, and the services you provide. Other information that potential buyers might appreciate includes reviews, a page with information about the history of your business, and your mission and values. And even though you're focusing on B2B marketing, don't forget — businesses are made up of people. Your website should be beautiful, easy to read, and fun to use!
2. Optimize Your Digital Presence
We know "optimizing" can seem like one of those buzzy jargon words that don't really mean anything, but to put it simply, it means to improve the resources you already have. Take a look at what you already have. Do you have a website? A social media presence? A blog? Look at what you have been doing, and put some time into learning how you can improve it. What can be optimized to perform even better?
Do you have a marketing plan? None of your marketing efforts are likely to show a good return on your investment if you don't have a coherent, simple, high-impact plan for what you want to accomplish.
A few things you need to improve your digital presence include a great website, landing pages for specific target audiences, and a customer relationship management platform.
3. Run PPC Campaigns
While it shouldn't be your only marketing effort, pay-per-click advertising is one of the quickest ways to drive potential customers to your business. PPC advertising allows you to get your content and brand in front of new audiences via search engines and ad platforms. Depending on the search engine or platform you choose, you purchase the space and design an ad that will be placed in relevant searches or in the feeds of target customers.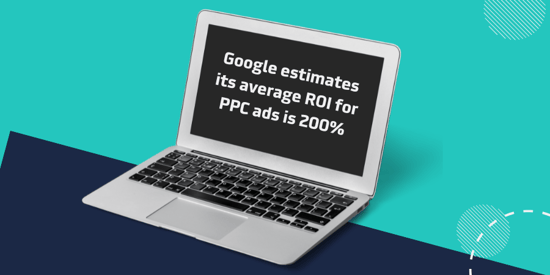 Like most things, PPC campaigns will benefit from a thoughtful approach and time taken to research the most relevant keywords for your business and your potential customers. When you pinpoint just what needs to be said in your ad, it can have a huge ROI: Google estimates its average ROI for PPC ads is 200%.
PPC advertising can send your brand awareness skyrocketing. And with PPC advertising generating 50% more conversions than organic, it's readily apparent why PPC is critical for B2B markets.
4. Content Marketing
If you run a manufacturing business, you might wonder why on earth you should have a blog on your website, or why you should spend time on social media sites. The answer is that positioning your business as a knowledgeable source can bring potential customers to your door when you can help them answer a burning question.
Having a blog, newsletter, or another source of information on your website lets you be a fount of information for people who are getting started researching options for their business.
Manufacturers can use inbound marketing to attract customers by providing relevant online material and customized experiences. Your organization can boost lead generation, generate targeted content for potential buyers or suppliers, and analyze ROI with the correct inbound technologies.
This is another place where doing your keyword research will pay dividends. If you find out what your potential customers' questions are, you can craft your content around the answers. Use your online presence to educate your buyers on your company, the services you provide, their options, and their opportunities. Learn what your customers' problems are and lead them to the right solution.
There are myriad reasons why inbound marketing can be a valuable resource for your business's B2B marketing efforts. These include:
It corresponds to how buyers investigate and purchase today.
It aids your key demographic in finding you when they conduct an online search.
It boosts brand recognition, so people know who you are.
It informs, aids, and impacts your target audience's decisions.
It positions your organization as a market leader.
It generates attention, engagement, and social media shares.
It creates quality leads who are likely to become clients.
It keeps track of everything so you can compute ROI.
5. Social Media Marketing
You should be using social media as part of your marketing effort if for no other reason than that your competitors are definitely doing it. 83% of B2B marketers use social media marketing. In fact, it's the most popular tactic for B2B marketers after search engine marketing or PPC campaigns.
The three most popular social media sites in the United States are Facebook, Instagram, and Tiktok, and each site has different tools and different demographics you can use to drive engagement and visibility on your brand and content efforts.
You can build your brand through friendly and professional social media posts, short-form videos, and engaging with clients in the comments of social media. Social media can help you build community by engaging with other businesses, organizations, local schools, and neighborhoods, through features like Facebook's Groups and Pages. While it can be time-consuming, social media marketing can be a valuable tool in your B2B marketing toolkit.
6. Track Your Efforts
One of the most gratifying things about digital marketing is that it is possible to track so many of your efforts and see what you can do to improve. If you define trackable goals, you can use many different tools to see if you have achieved them. You can use software and systems that enable you to analyze and understand your efforts and ROI and tweak them back towards your goals.
For example, Google offers free analytics for websites. Their analytics dashboard provides a wealth of information, from your website visitors' country of origin, to how they got to your website, to whether they're browsing on a mobile device or a PC.
If you employ email marketing, chances are the company that provides a framework for that effort will also be able to give you analytics on each marketing email you send. You can find out what tactics cause customers to click. Some platforms like HubSpot can even tell you how much revenue each email generated directly.
Social media sites like Facebook and Instagram also offer analytic tracking for business posts. You'll be able to see what posts did well, and what posts your customers don't engage with.
Generate Consistent Leads for Your Business by Getting them to Convert
With these six tips, you'll be able to consistently generate leads for your business and get them to convert. Check out our free guide to generating predictable growth with inbound marketing and get started turning your business into a lead-generating machine!