The Mutual Fund Store® needed a logo, branding, and marketing assets to meet the needs of their growing business.
The Mutual Fund Store®, founded in 1996, opened their first store in the midwest region. This independent investment advisory firm took pride in their commitment to helping clients and earned recognition for their client focus in a 2011 Wealth Manager survey. Their mission of helping people achieve their financial goals, save more for retirement, and fund their children's education has reached over 32,000 households. Over the years, this financial advisory firm grew to include hundreds of locations and had a substantial presence across the nation.
As The Mutual Fund Store® started to grow and develop, they wanted to upgrade their brand, website, and marketing materials. They needed branding and an online presence in their industry to showcase their people-focused approach. Since 2009, The Mutual Fund Store® chose to partner with TANK New Media (TANK) for their branding and creative to work as an extension to their marketing department.
2013 Logo Update
After the strategy and research phase of the rebranding process was completed, TANK's job was to bring The Mutual Fund Store's vision and brand to life. Because they were committed to the client relationships, they wanted their brand to be an extension of their mission and reputation. It was important to them that the brand felt friendly, trustworthy, and relatable.
The logo design was based on people shaking hands. This familiar gesture is a representation of mutual respect and gratitude — and it was the perfect starting point for the logo mark concepts.
The finalized logo image was an "M" created by two people, partial body outlines, shaking hands, and a custom wordmark. Together they created a complete, two-part logo design.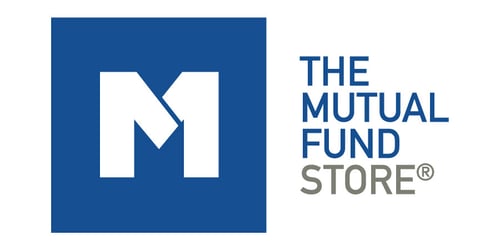 Marketing Materials
Once the logo was established, TANK turned their attention to creating a full visual system that could be used across a range of marketing materials.
TANK helped The Mutual Fund Store® develop brand stationery that could be used by any of their advisory locations. This simple yet cohesive stationery allowed the store locations to provide and present information in a branded fashion yet was flexible enough to address specific and individualized situations.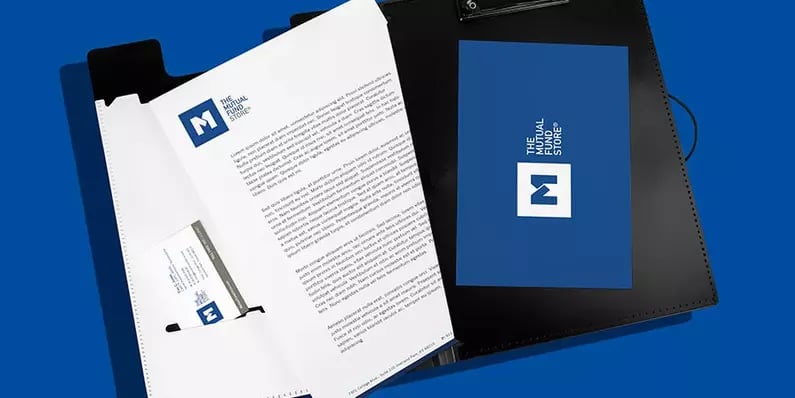 In addition to store stationery, TANK created a flexible template for employee business cards so that each location could maintain and print their own cards as needed. The business cards also provided a unique opportunity to promote The Mutual Fund Store® radio show, playing both on-air and online.
TANK also created a library of printed materials that could be used at store locations, and events. Specifically, TANK helped create welcome folders for new clients that included handouts and guides to help clients feel informed and supported.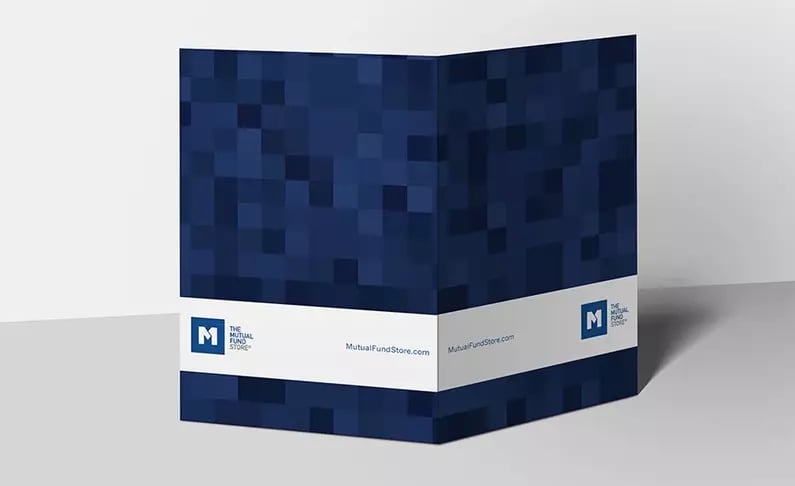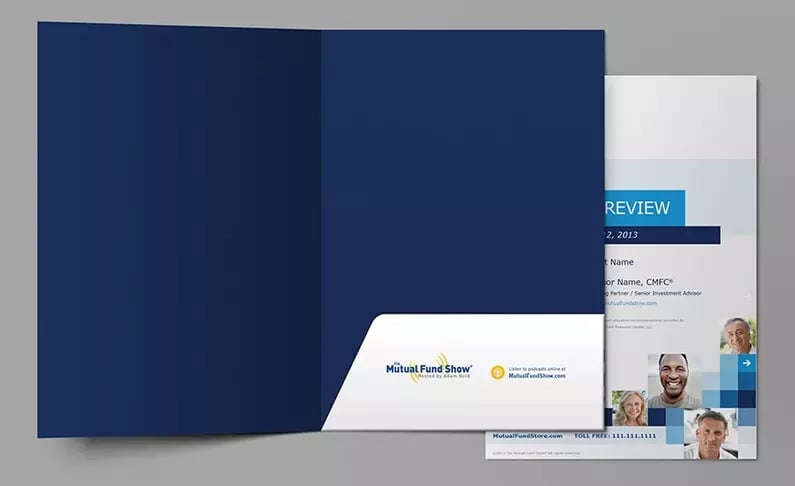 The Mutual Fund Store® also needed directional and informational signage. TANK designed and created a range of sign options that could be used at store locations, and events.. For instance, the directional signs helped point visitors towards a presentation room or event area, while the informational signage helped promote The Mutual Fund Store® brand and attract visitors.
Website Redesign
It was equally crucial that The Mutual Fund Store's web presence utilized updated branding and complemented the experience that customers had inside store locations and through marketing assets. The overall design needed to feel professional but still evoke the friendliness and reliability embodied within the logo design.
TANK created a series of branded page designs that made it easy for users to locate information. Because The Mutual Fund Store® wanted to promote their radio show to help attract and educate their audience, the site navigation needed to allow people to easily find a link to the show and links to the products discussed on the show.
One of the most important updates of the website was the locations section. Because The Mutual Fund Store® had stores all across the country, it needed to be easy for customers and clients to find the nearest location. The website also featured several sidebar call-to-action panels that allowed customers to enter their information and immediately find locations closest to them.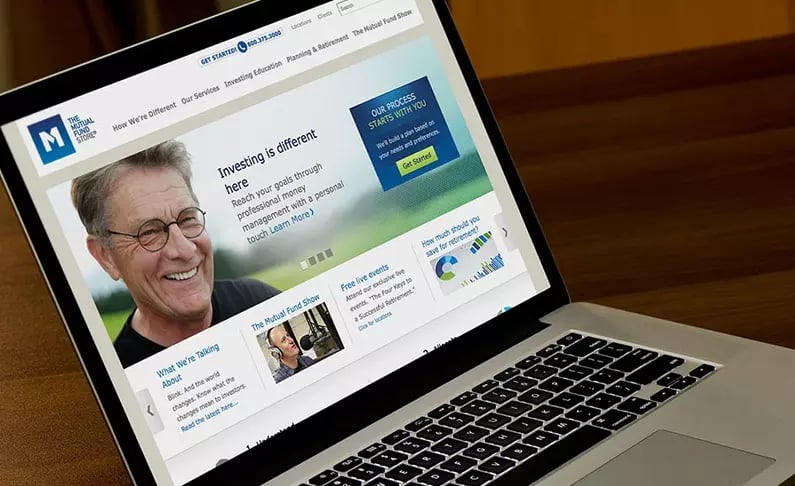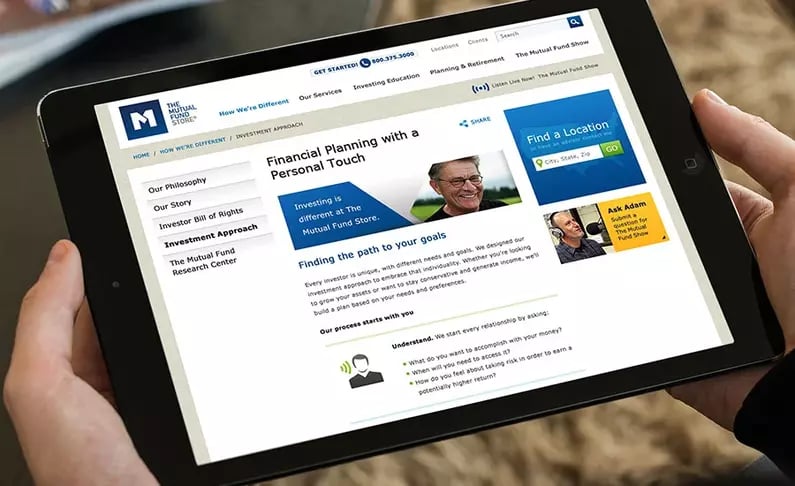 With vital branding pieces in place and a strong website presence established, The Mutual Fund Store® can be confident that prospective and current clients will see them as a strong and reliable partner that can help them achieve their financial goals.