Browse this summary in less than two minutes for key takeaways and trend predictions.
If you type "2020 Marketing Trends" or any variation of that phrase into a search engine, you're going to get many results. It would take hours to read through all of them, let alone, extrapolate the trends most pertinent to your business, then create an action plan for implementing or addressing them.
While it may be fun to browse everyone's most educated guesses about marketing in 2020, it's quite another to think critically about them. In the context of your experience, do you agree with these trend predictions? Which trends do you think were missed? And, of all the predicted trends, which are the most valuable to you? Which will you choose to focus on in the new year?
Key Questions:
Do you agree with these trend predictions?
Do you think any trends were missed?
Which are the most valuable to you?
Which will you focus on in the new year?
While I was looking through all the results of my search, I started to feel overwhelmed. Who's saying what again? Is there any overlap between these predictions? Is one trusted source saying something another one missed?
So, I started to keep track, and I included my shortlist in this post. This is a high-level summary. If you wish to dig deeper into a specific trend or two, click on the article listed above the bullet point. You'll notice some highlighted in yellow. Those are the trend predictions that overlap, meaning several businesses agree on those predictions.
I'm going to start with HubSpot since we're a HubSpot agency partner, and I'll wrap up with Entrepreneur, not because the company is marketing-centric, but because they are an established resource with many well known and seasoned contributors. The rest are my go-to's that represent different areas within the marketing industry.
---

1. HubSpot: The Ultimate Guide to Marketing Trends in 2020
Their predicted trends include —
Using inbound marketing to reach larger audiences organically.
Turning customers into advocates and promoters.
Creating and sharing more video content to connect with and engage audience.
Using native advertising to reach new audiences.
Engaging audiences with both transient and permanent social media content.
Working with influencers on social to connect with your target audience.
Implementing voice search tactics to empower users to get the answers they need.
Optimizing websites with a responsive, mobile-friend design.
Integrating artificial intelligence (AI) to help audiences solve problems quickly.
Using virtual reality (VR) and augmented reality (AR) to improve customer experiences.
Including chatbots on your site to automate tasks and assist customers more quickly.
Giving customers greater control over their data.
---

2. Convince & Convert: 8 Content Trends for 2020
Their predicted trends include —
Creating more user-generated content.
Continuing the use of video at every opportunity.
Creating and utilizing voice-activated content for voice search.
B2C behaviors continuing to influence and impact B2B expectations.
Continuing the proliferation of messaging apps.
Greater implementation and use of augmented reality.
No more random acts of content; they're strategic and meaningful.
More intentional customer journey mapping.
---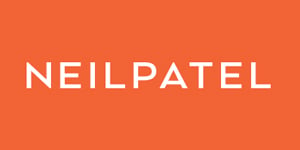 3. Neil Patel: Marketing Trends for 2020: Here's What Will Happen That Nobody is Talking About
Their predicted trends include —
Needing to rely on Google Analytics to beat competition.
Optimizing for voice search, but not for revenue.
Moving from email lists to alternative communication channels.
Greater use of automation, creating a more even playing field across the board.
Optimizing for marginal gains.
All-in personalization to convert more visitors into customers.
---

4. Adroll: Seeing 2020: 4 Digital Marketing Trends You Should Be Thinking About
Their predicted trends include —
Conversational marketing moving in the direction of chatbots, artificial intelligence (AI), and machine learning (ML).
Content becoming more targeted and customized through AI/ML social listening.
More community-based marketing to drive brand affinity.
---

5. Databox: Marketing Trends in 2020: Here's Where 96 Marketers Will Devote Time & Budget Next Year
Their predicted trends include —
More user-generated content across all channels and platforms.
Increasing use of video content.
Greater investment in underutilized social media channels.
Returning to direct mail.
Real-time micro-content.
Broader adoption of using influencers for marketing.
Optimizing the content machine.
Growth of connected TV.
More brands starting podcasts.
Renewed emphasis on local search.
A community-based approach to social media and marketing.
Brands turning Pro on Instagram.
Blending more paid advertising with organic efforts.
Experimenting with voice search.
Turning toward owned media.
Developing even more personalization in every aspect of marketing.
Expanding the use of chatbots.
More B2B companies adopting account-based marketing.
More marketers relying on link-building.
Customer service is becoming more of a profit center.
---

6. Entrepreneur: 4 Major Marketing Trends for 2020 and Beyond
Their predicted trends include —
Optimizing for SERP SEO.
Optimizing for voice search.
Implementing chatbots across industries.
Publishing even more content.
---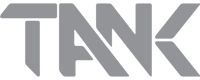 TANK New Media
As we read through these predicted marketing trends for 2020, we noticed some overlap. It's those pieces that we look at more carefully. If multiple trusted sources are predicting the same things, it's worth taking note.
Here are the overlapping trends —
Using artificial intelligence (AI) more
Implementing chatbots for conversational marketing
Creating even more video content
Optimizing for voice search
Writing and publishing more content that's valuable
Working with influencers to reach larger audiences
Community-based marketing
Our team keeps an eye on the ever-evolving marketing industry and trend predictions, but we always look at these things through the lens of our goals and marketing plan. We weren't surprised by any of the trends proposed, and fortunately for us, many were already on our radar. For instance, we plan to continue focusing on creating valuable content that our audience craves, employing strategic chatbots to better assist our website visitors, and utilizing unique and interesting video opportunities across platforms.

Bottom line: Trends should not drastically alter your marketing plan. They might influence it or support the use of a new-to-you marketing method, but they should not induce an overhaul. The marketing industry is continuously changing and shifting, so learning to keep a pulse on what's happening will prevent you from being surprised by yearly trend predictions. If you decide to pursue a trend that wasn't in your marketing plan, choose one or two only, and do them well. There's no benefit or gain from trying to do too many new things at the same time. With your marketing plan in mind, carefully choose what you pursue and develop a clear plan of action.
If you need help developing a marketing strategy or have specific marketing projects in mind like a website redesign or branding refresh, give us a holler. We'd love to help!