We recently had the fantastic opportunity to work with an up-and-coming player in the rapidly evolving micro-location technology industry. Lantern Software's latest product GAMEDAY Android and iOS mobile apps help fans enjoy more of the game with the people that matter to them. GAMEDAY does that by turning the fan's smartphone powerful tool that gets their group together at the tap of a button. GAMEDAY then takes it a step further, streamlining the things fans do most, like ordering food, so that fans have more time to spend with each other. So when they approached us about branding their new service that was going to change the way fans experience their favorite sporting events we couldn't wait to get started.
The Challenge:
The challenge before us was twofold. First, we must build a brand that combines the strong, modern aesthetic that exists in the sports world with the sleek, angular look that accurately reflects GAMEDAY's tech savvy. At the same time, we also wanted the brand to be able to relate back to its parent brand, Lantern. So we gathered all of the inspiration we could find and plotted a course toward a solution that would both fit in and stand out at the same time.
The Solution:
We think the solution embraces the best of both worlds — a logotype in harmony with Lantern's visual identity that also maintains a sporty edge. Though we felt the logotype was strong enough to stand on its own, we also felt it was important to pair it with an accompanying mark that was simple, direct, and related well to the fan experience. The waving flag was a natural choice, but making the mark fit seamlessly with the type proved to be an interesting challenge. In the end, we built a grid for the flag's edges to line up with that was subconsciously pleasing to the eye.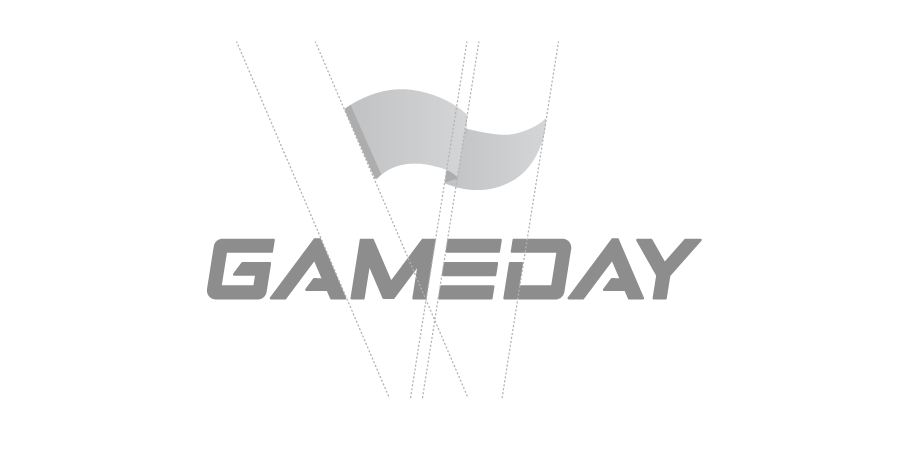 With everything else in place, it was time for the color selection process. We kept the logotype a flat, neutral gray and let the color reside solely in the flag. In doing so, we future-proofed the whole operation by allowing for the flag color to be interchangeable to align with the scheme of any given venue, sponsor, or team.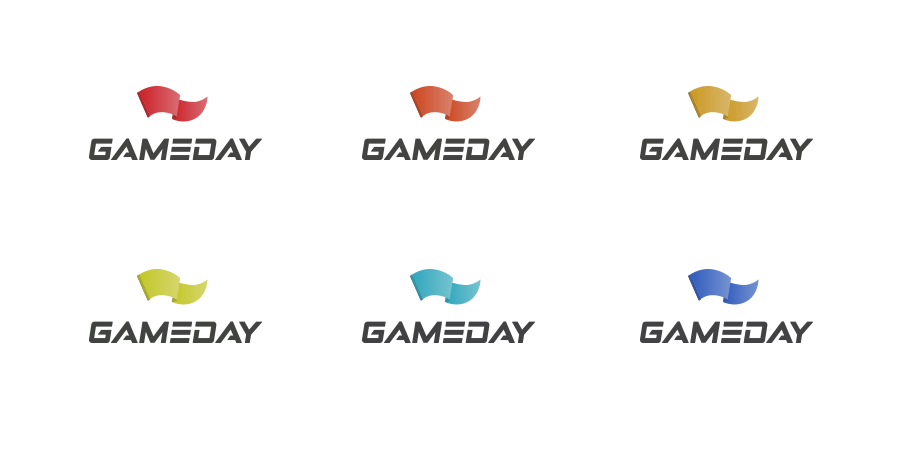 By default, the flag waves Lantern blue, allowing Lantern and GAMEDAY collateral to live in harmony.
Nationally, GAMEDAY is now introducing features to make game day effortless for fans across the NFL, MLB, NBA, NHL, MLS and NCAA. Locally, we were excited to see the GAMEDAY brand running at a Sporting KC game, and we look forward to working with Lantern as their technology evolves and they integrate with more great venues.