As the advancement of technology continues to accelerate, new niches are opening up for manufacturers to take advantage. Many businesses have a keen interest in moving into these growing industries as they experience rapid growth and offer opportunities for large returns on investment. With the internet, it is easier than ever to grow your business by targeting new customer groups or expanding your reach into untapped territories with a strong digital strategy.
We are ready to help your business grow through highly effective digital marketing strategies. Keep reading to learn about our 4 most highly recommended digital strategies and set up a consultation with our team.
A Great Brand Foundation Helps New Market Growth
No matter which industries, geographic regions, or specialized niches you are targeting, you need to start with a great brand strategy when trying to grow into a new market. Essentially, you need to figure out who you are as a business and how you are going to solve your customer's problems and understand who your customer is and how you will be able to serve them. Part of this process includes learning who your audience is so you can target their wants, needs, and challenges specifically. It also includes setting measurable goals so you can focus and evaluate your success as you grow.
Brand strategy will inform which channels you use to connect with your audience and how you portray your business. Honing in on this information early, working through trial and error to know what is going to resonate with the customers will give you a solid foundation upon which to build your business. With a strong brand strategy in place, you can develop a greater market share, add new products, and have a greater impact as a business because your target audience trusts you and you understand them. Using these 4 digital brand strategies can help you establish your business in an emerging market.
Emerge into New Markets With These 4 Digital Marketing Tools
When expanding your business into new markets, your primary goal is to build awareness with consumers who are very likely to buy your products; from there, you build leads with those consumers. Search Engine Optimization (SEO), inbound marketing, PPC advertising, and email marketing are tried and true ways to start making those connections.
1. Search Engine Optimization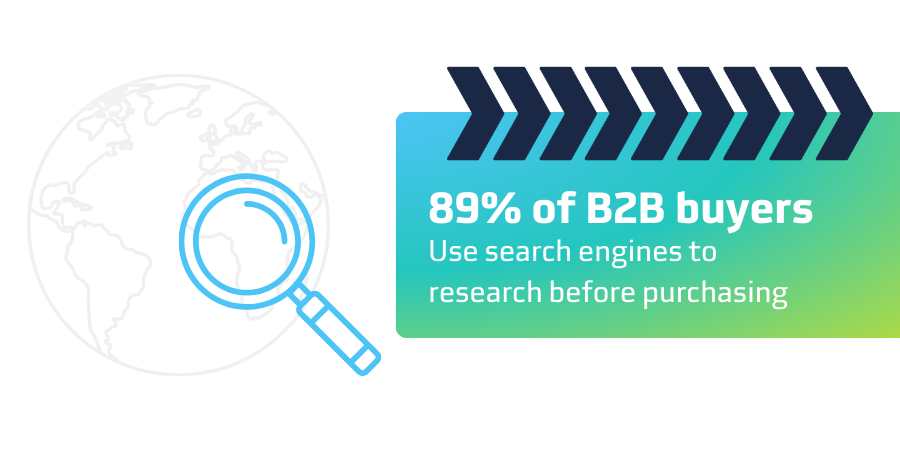 It's widely accepted that when consumers need something — like a new appliance — the first place they turn is their favorite search engine. SEO is an important digital strategy when getting started and will help your business gain visibility, bringing in new consumers. Research has found that more than half of the decision-makers responsible for bringing in new suppliers or service providers for their businesses also start by searching the Internet. The advantage for consumers is that they can have millions of options at their fingertips in just a fraction of a second. Search engines might produce millions of results for users to peruse, but most people don't make it off the first page of results.
SEO is the practice of getting your page to the top of the search engine results through many tactics, including using targeted keywords in your content, creating backlinks to your site on other authoritative web pages, and collecting reviews from satisfied customers. Using SEO is very crucial when getting into new markets. If people do not know about your products and business, they will not be able to purchase your product, which leads to your company's growth. SEO also helps you establish credibility and visibility and drive more organic traffic to your audience.
When done right, SEO makes your website one of the first things potential customers see when they search for terms related to your business. This increases brand awareness by getting your name in front of more eyes. The more people who find your site, the more sales you are likely to make, especially if you have carefully selected keywords to ensure customers who are most likely to be very interested in your products are the ones who find you. SEO requires a low up-front investment but can offer fantastic returns.
2. Inbound Marketing

Inbound marketing is a digital marketing method that helps you attract customers to your business by creating useful content and experiences that resonate with audiences. It prioritizes content creation and information sharing to reach customers rather than relying solely on ads.
Inbound marketing and SEO go hand-in-hand to create a strong digital strategy. Content, social, and search are related to helpful, relevant, and informational topics in your industry and are excellent tools for inbound marketing. Still, you have to make sure your content is written to be the most helpful for your readers. The best part of inbound marketing is creating quality content that attracts customers organically, converting more leads into buyers, and establishing a pattern of long-term loyalty.
Also, like SEO, inbound marketing is a long-term strategy based on building trust and credibility with your audience through consistent thought leadership. Businesses use inbound marketing to foster relationships with prospective customers and establish themselves as an authority in a certain industry or market. By consistently providing potential clients with helpful information, they make themselves a prime candidate for when the customer ultimately decides to make a purchase.
3. PPC Advertising
The first two strategies we discussed often take weeks or months to build and often snowball over the time you use the strategy to produce noticeable results. Establishing a strong digital strategy when trying to break into a new industry or market requires a balance of long-term and short-term strategies. One of the most popular ways to break into a market quickly is PPC advertising. PPC stands for "pay-per-click." While SEO and inbound marketing require little to no upfront costs, with PPC, you pay search engines to feature your website in an ad on the top of the search engine results page. Like SEO, you target certain keywords that are relevant to your audience.

Investing in success is what PPC allows you to do. PPC platforms like Google Ads and Bing Ads are a great investment that allows you to target very specific demographic profiles and geographic regions to help you pay for clicks from users highly interested in your product.
4. Email Marketing
Email marketing is considered a marketing workhorse. Social media, PPC ads, and inbound marketing tactics are all tactics to use. While email marketing is also an inbound marketing strategy, it is a very important method to connect with potential customers, make them personable, and get feedback from the customers on what they believe is important to them.
It is important to remain in constant contact with your target audience; you keep your brand at the top of their mind. The next time they need your products, you'll be the first business they think of. There are numerous ways to use email marketing to build relationships with your audience, turn prospects into buyers, stand out in inboxes, and create loyal customers for first-time buyers.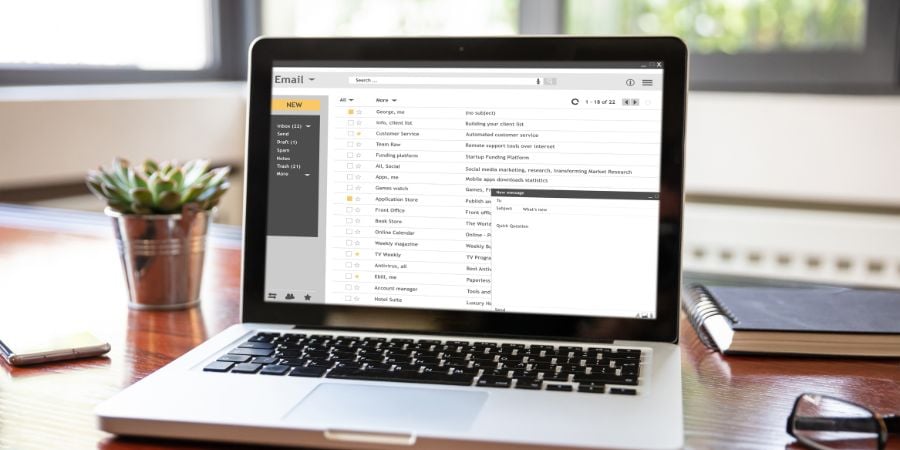 One of the most common ways to do this is by sending out promotions to leads and prospects you have from either website visits or landing page forms that have been filled out. However, brands can also share newsletters and other educational content, highlight new products, conduct surveys for customer feedback, remind customers they left items in their shopping cart, and share important updates about the business.
One of the great things about email marketing is that you can segment your leads into different lists based on geographic location, demographic categories, and interests to deliver highly personalized marketing content.
Break Into New Markets With Highly Focused Digital Marketing Strategies
With the dual power of inbound marketing and digital strategies for emerging marketing businesses, manufacturers can attract target audiences with valuable content and tailored experiences. With the right tools, any manufacturing company can improve lead flows, create personalized content for prospective customers, and track ROI.
Implementing a strategic marketing plan increases brand awareness, boosts website traffic, and converts more visitors into leads who become customers. Ready to learn more about marketing for manufacturers and how the right plan can transform your business?