GROWTH PROGRAM
PPC, RETARGETING, & SOCIAL ADS
Targeted & Thoughtful Paid Ads That Grab Attention & Increase Site Traffic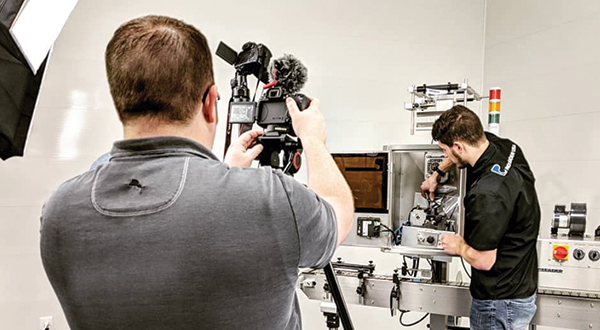 Valuable When...
You understand that online advertising is essential in a highly competitive market.

You want the attention of qualified leads and immediate ROI.

You want to increase web traffic, lead generation, and brand recognition.
Why Paid Advertising Matters
To stand out in increasingly saturated markets, paying for advertising that's targeted is critical in any marketing strategy. From defining the target demographic to mapping out the buyer's journey to creating a compelling ad design, each piece is essential and must be deliberately planned. Paid advertising costs more but works faster than long-game SEO and allows you to compete for ranking keywords, bringing qualified traffic to your website almost immediately.
Why TANK New Media
Clients have chosen our marketing agency over others because we genuinely care about helping businesses succeed and grow. To do our job well, we have to know you and your business well. So we spend time with you, asking questions and taking vigorous notes. We're a caring crew, but we're also confident. Our team of experts has it all: analytics insights, fresh ideas, innovative solutions, and a keen eye. Beyond delivering what we promise, we love what we do. Sure, every marketing agency says that, but we actually enjoy our jobs and care about the people we work with inside and outside our four walls. The bottom line is this: We want you to gain the marketing and sales traction necessary to be successful in a digital world — that includes knowing when and how to utilize paid advertising.
What You Can Expect
First, we'll craft a contract that you're comfortable with — one you can sign and feel good about. From there, we'll set up several meetings so that we can get to know you and your business. These meetings have structure and clear goals. Once we gather everything we need, we'll create an action plan that we believe will meet your needs and goals through paid advertising. Then, with your go-ahead, we'll begin implementing the plan as discussed, providing updates and reports all along the way.
Request your free consultation.
We'll talk about your business, inbound marketing opportunities, and growth goals. During the call, we'll determine if we're a good fit, provide some practical marketing tips, and establish appropriate next steps to help you move forward.