6 min read
How to Build a Frictionless Self-Service Strategy for Customers
By: Taylor on September 24, 2019 at 7:10 AM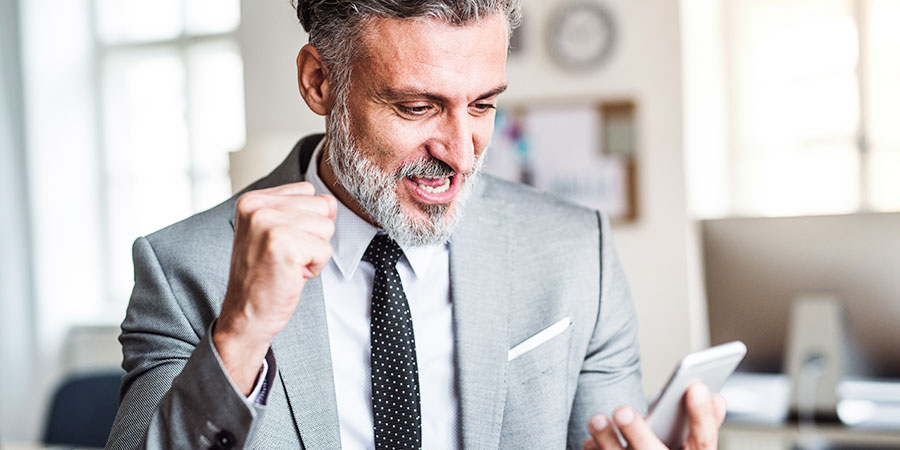 Customer service has shifted. Self-service marketing strategies are more crucial than ever.
This month, tens of thousands of people (including the team at TANK New Media) gathered from around the world to learn, connect, and celebrate customer-centric businesses at INBOUND 2019. Exceptional speakers and inbound experts discussed ideas and insights that spanned marketing, sales, and customers — all to create opportunities to drive business forward.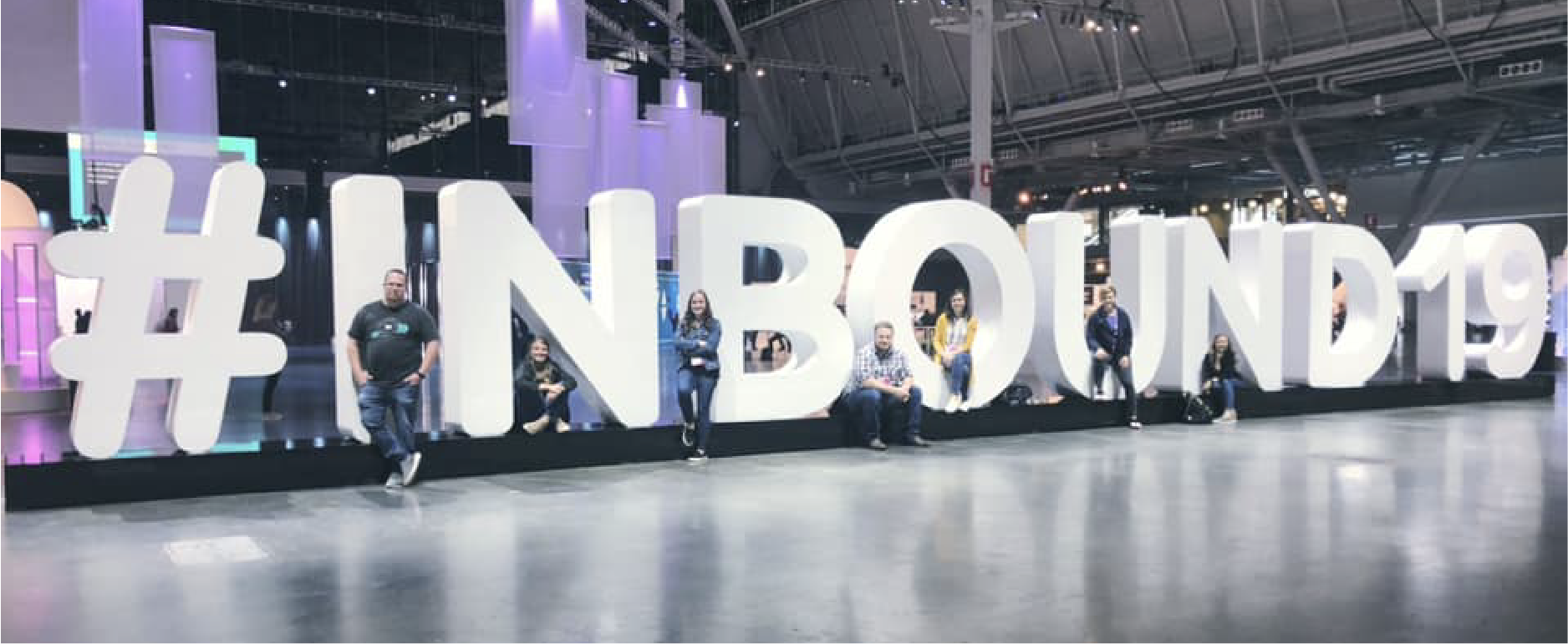 While there were many great sessions, a common theme kept coming up over and over — businesses have to become more "customer first" than ever.
Customers are more impatient than ever. Around 73% of customers say that valuing their time is the most important thing businesses can do to increase their customer satisfaction. But in the same breath, they also don't want to talk to you. 76% of customers prefer using self-service over speaking with an agent on the phone.

As time goes on, businesses must meet customers where they're looking for answers and provide information in a way that allows them to self serve. According to a session by Graham O'Connor, Product Manager for Service Hub at HubSpot, "it's time to get out of the way of your customer, and help them help themselves."
But what exactly does that mean? And how the heck do you even begin to work towards self-service? Don't you fret, this post includes insights from #INBOUND19 and information for eliminating friction and creating modern customer experiences that are built for the future.
Putting customers first is more than a message; it's the self-service marketing strategy baseline.
You may find yourself thinking: "We always put our customers first!" I challenge you to take a step back, pause, and really evaluate your processes. Are you truly putting your customers first? Are they at the forefront of your marketing strategies?
I'll admit it's a tough question, but it's a critical one. How many companies are going beyond the cliche marketing message and taking action to put their customers first?
According to new HubSpot research, not nearly enough companies are putting their customers first. They found that an astonishing 42% of companies don't survey their customers or collect feedback. So, how can they say they're customer-focused when they don't know what their customers are saying?

Most companies have the best intentions to improve customer service, but those ideals are they actualized. Enhanced customer focus is the key to growth because customers today have unprecedented power in the buying process.
Customers are more informed than ever before, and they expect more from your business than they ever have — but this is why self-service is a double win for your business.
By empowering your customers to help themselves, you're not only supplying the information they want in an easy-to-find way, but you're allowing your customer-facing teams to focus on closing sales rather than educating.
How do effective Self-Service Marketing Strategies work?
Before we talk too much about strategy, let's think about what an effective, frictionless self-service process looks like for the average buyer. One of the best examples of a stellar self-service experience is Amazon's buy and return process.
We all know Amazon for its one-click buying experience and Prime membership with free two-day shipping, both of which provide killer customer experiences. Plus, if you've ever had to return a package for whatever reason, the return process is also a positive and seamless experience. They have self-service down to a science.
In the session, "How to Eliminate Friction and Build a Modern Customer Experience," Cambria Davies, Product Manager for HubSpot Service Inbox, discussed in more detail the touchpoints that make self-service strategies a frictionless experience. Those touchpoints are:
Immediate response times. You must provide your customers with rapid response times. 73% of customers say the most important thing a company can do is value their time.
Total self-service. Allow your customers to complete an action or task on their own without assistance from a company employee.
Any channel, anytime. This ties into the idea of meeting customers where they are. You have to answer their questions where they are looking for answers and allow them to find those answers anytime.
One point of contact. No one likes being passed off to multiple different contacts when trying to get an answer to the problem. It creates confusion and frustration.
No repeating information. Not having to re-enter or repeat information time and time again not only saves headaches for your customers but time as well.
Human service. Automation and robots can help streamline the buying process and free up precious time. But, it's not a replacement for human interaction. You still need to offer a human touchpoint.
How do you start implementing a self-service customer experience?
Creating and implementing a self-service marketing plan that removes friction from the customer's experience isn't rocket science. To start, collect and analyze key data, set up a FAQ page on your website, and consider ways to automate the customer's experience without making it impersonal.
Collect and analyze feedback
A great place to start is collecting and analyzing customer feedback. The best customer-facing teams use feedback collection tools to understand the needs and wants of their customers. This allows them to create solutions that are tailored to them.
This removes the guesswork and explicitly tells you what your customers want. It's beneficial to get their perspective on your business and process. Customer feedback tools allow you to uncover opportunities to enhance your customer experiences and can even lead to insights on how to improve your product or services.
Setup a simple FAQ page
Create a FAQ page on your website to answer the most asked questions. You can use the insights you collect from your customer feedback but also be sure to connect with your customer-facing teams. What questions are your support teams constantly answering? What does your sales team find themselves explaining to prospects over and over?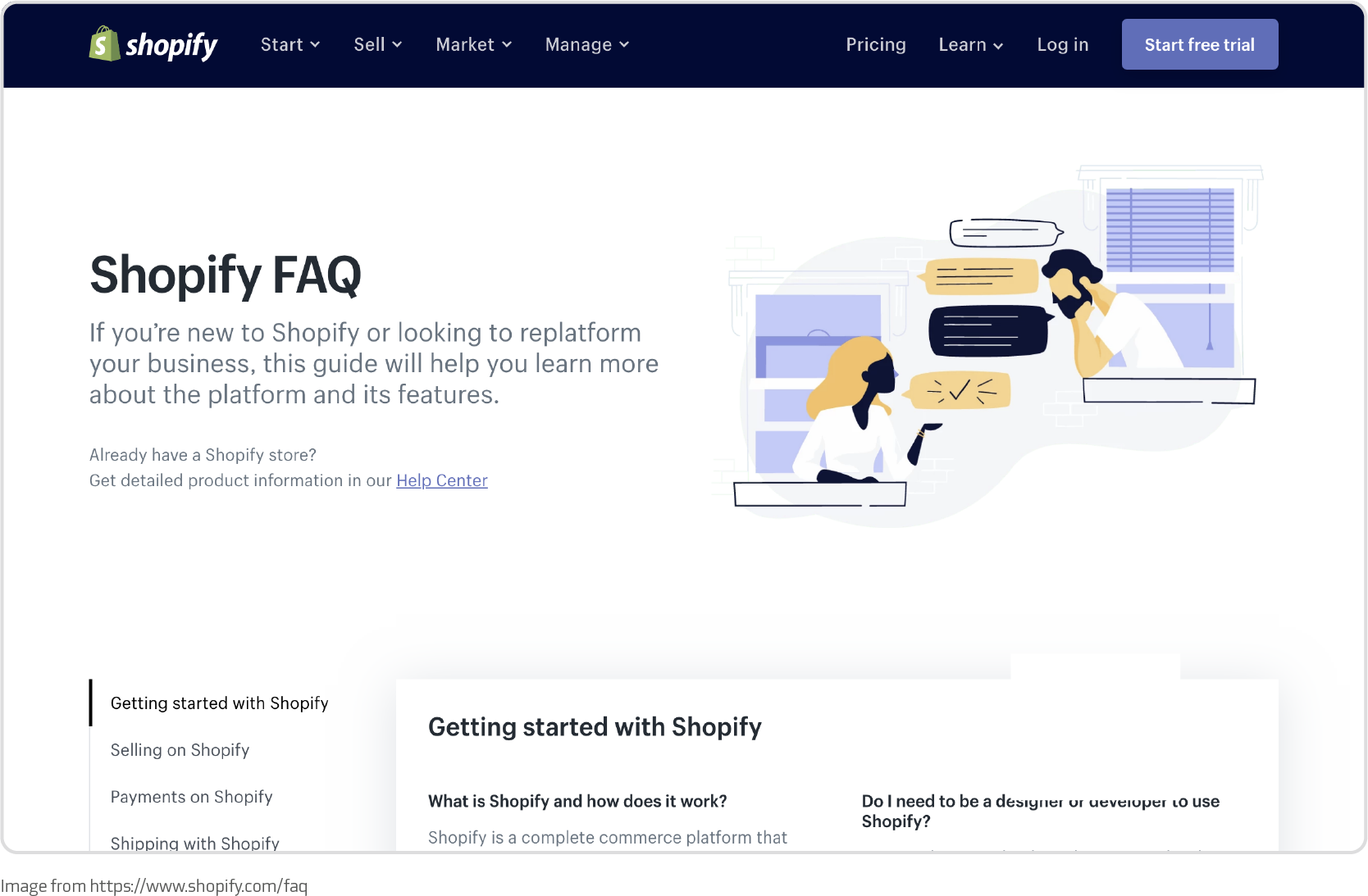 You can leverage the information these teams have to help streamline their efforts while also providing your customers with a channel for them to access the information they are looking for on their own.
Scale FAQs into Knowledge Base or Help Bots
When the time comes, it may be worth scaling your FAQ page into a Knowledge Base or Support Bot. A Knowledge Base or bot delivers customers answers in real-time. And, with a knowledge base, your customers can search Google for their answers (something they are all too familiar with doing), find the information on your site, and all on their time.
There is no better time than the present to provide customers with the experience they crave and expect.
After a week of learning, connecting, and celebrating customer-centric businesses at INBOUND 2019, it's clear that customers are changing. And the way companies are meeting their needs and solving their problems is evolving right along with it. If you're able to build a better, more modern customer experience — one that empowers and delights your customers — you will be able to unlock a secret to your company's growth. Going forward, companies that empower customers and enable them to serve themselves are going to be the companies with increased success.
Need help creating a marketing strategy that focuses on customer service?
While I shared ideas that you can implement immediately to move your business toward offering self-service customer experiences, you may feel overwhelmed. No worries! TANK can help you create a marketing strategy that focuses on your customer. We help growth-minded organizations generate the marketing and sales traction they need to succeed in the modern digital world. Learn about our marketing services here.
For more marketing and customer services tips that you can start using now, subscribe to our blog or listen to our weekly podcast, Manufacturing Growth.